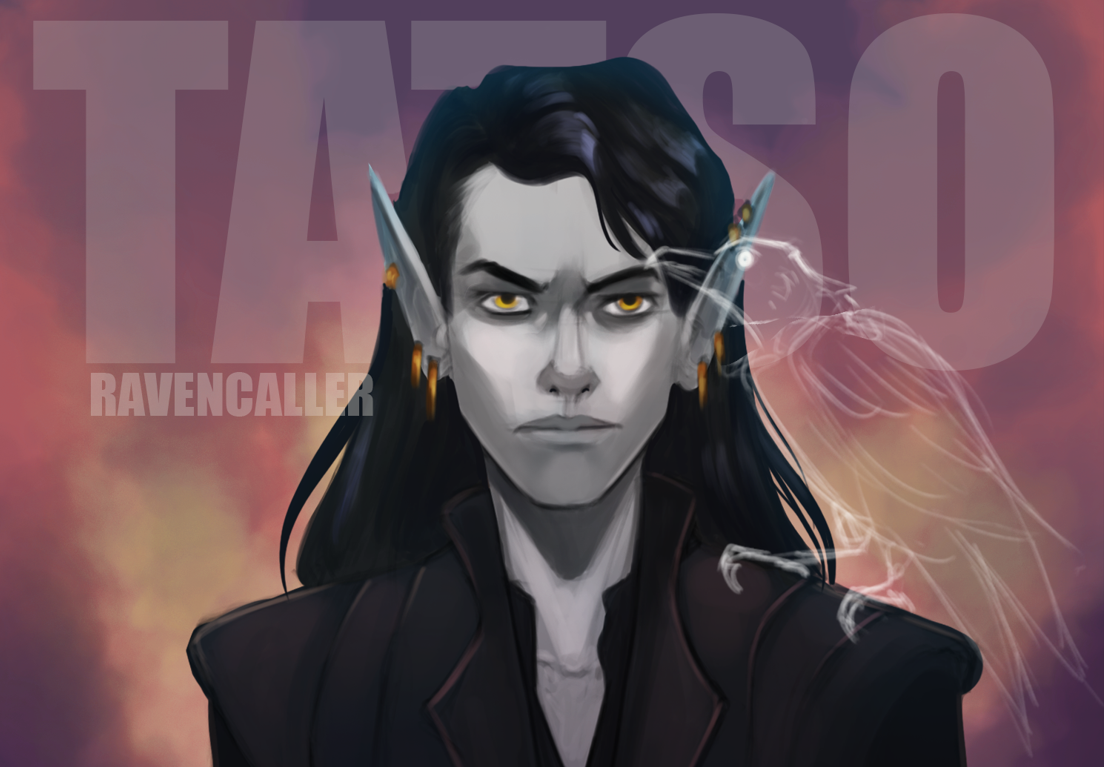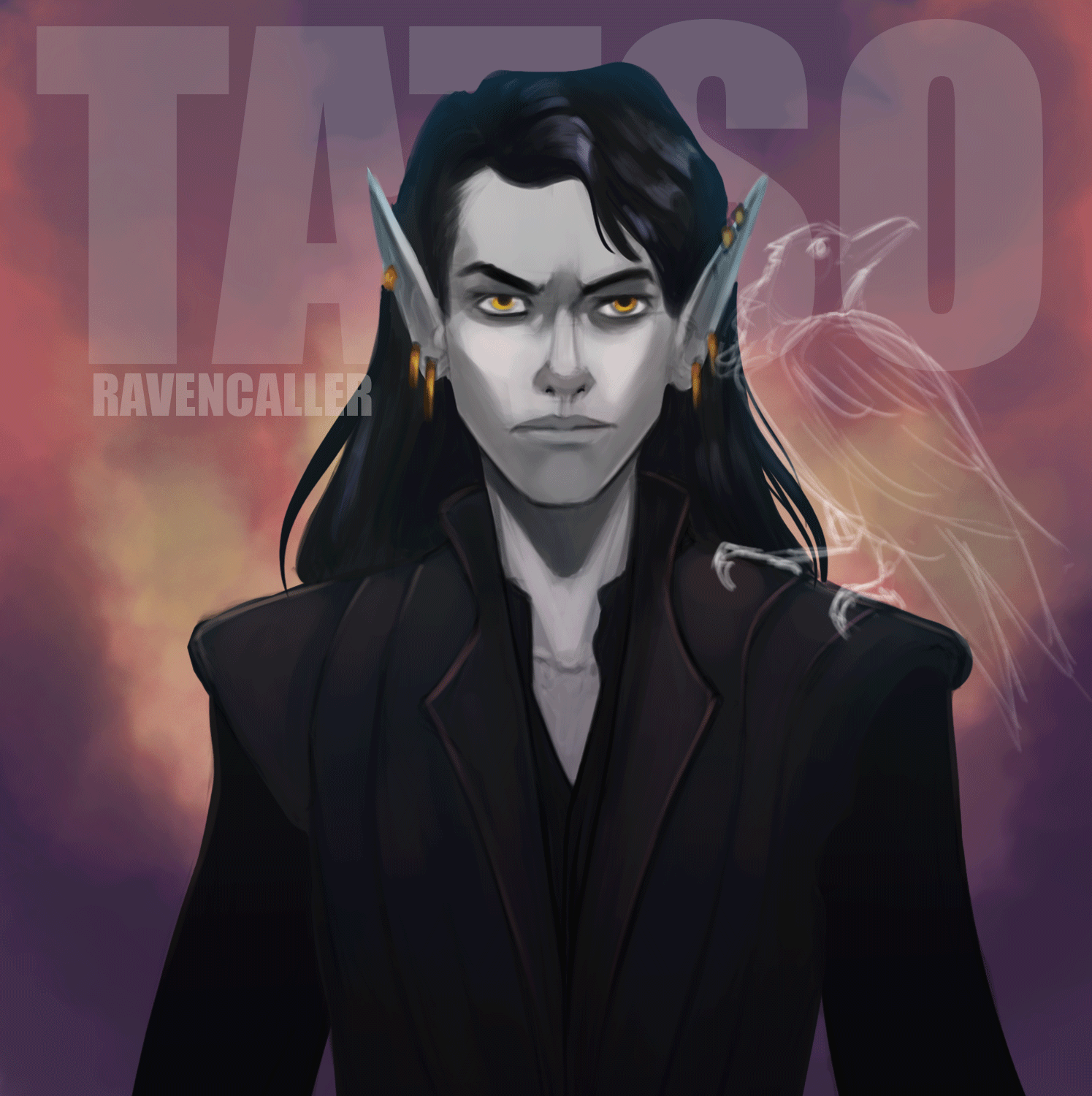 Hello my big family,
We have come to the end of the story of dungeons and dragons that we have been playing for about two years. Some characters are dead. However, the 'Ravencaller' who signed with 'Raven Queen' will return in the next game! Yes, their names are always Raven, which really makes the story more ironic.
Ravencaller, Shadar - kai elf. He doesn't know what class he'll be back in yet, but he used to be a druid and had a raven with him. The raven's name is Tatso, he's a really smart raven. The head movement of the ravens really amuses me. They always seem curious and constantly move their heads. I really wish I had a raven. I added Tatso next to Ravencaller after the whole drawing was finished because my friend who will play Ravencaller told me too late that Tatso didn't disappear.
WORK IN PORGRESS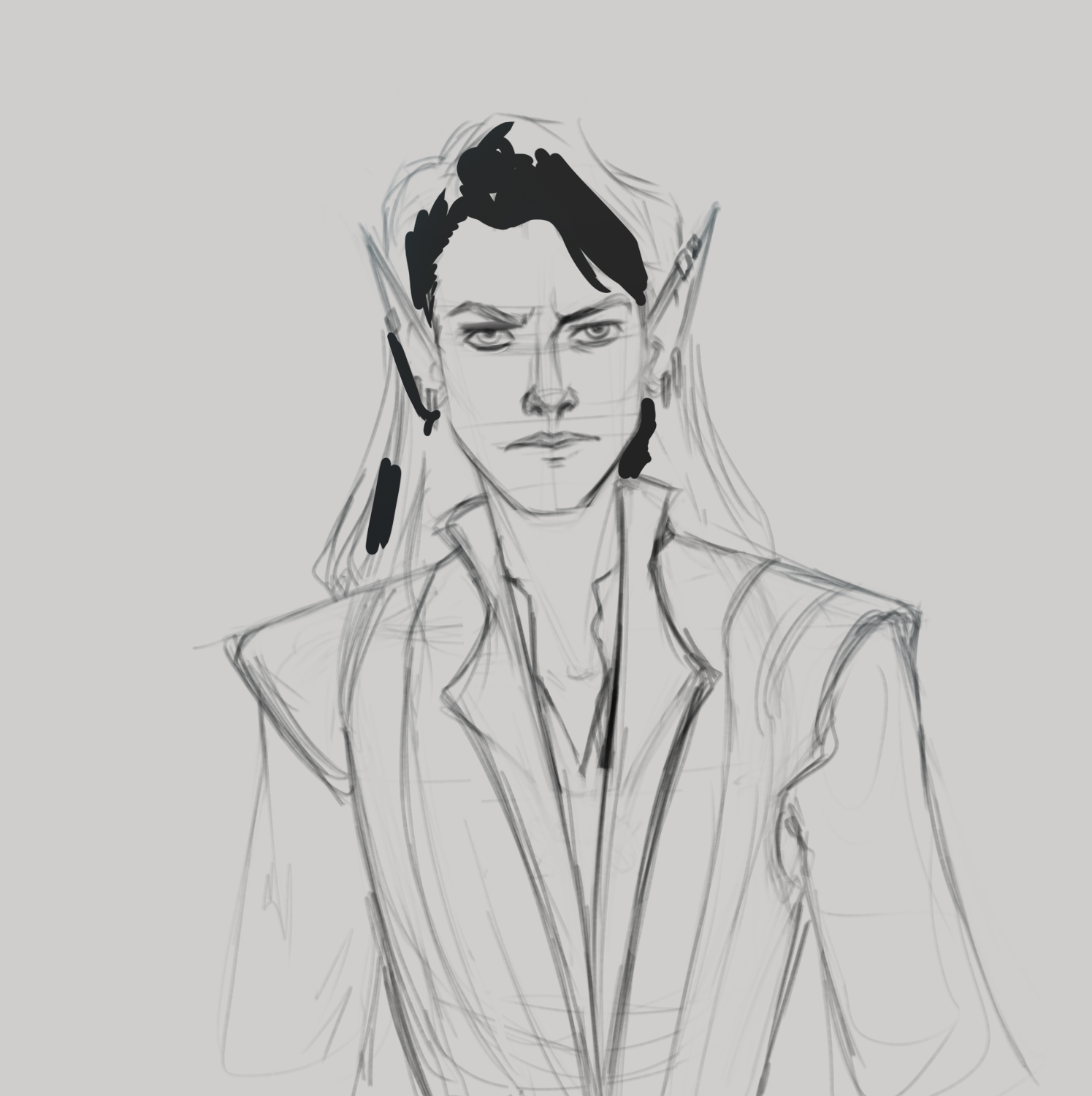 Here you can see that I drew the sketch by mistake. This is really bad. I really liked my drawing, but I accidentally painted the same layer and saved it that way. Some save files cannot be undone :( I'm really mad at myself for saved it this way.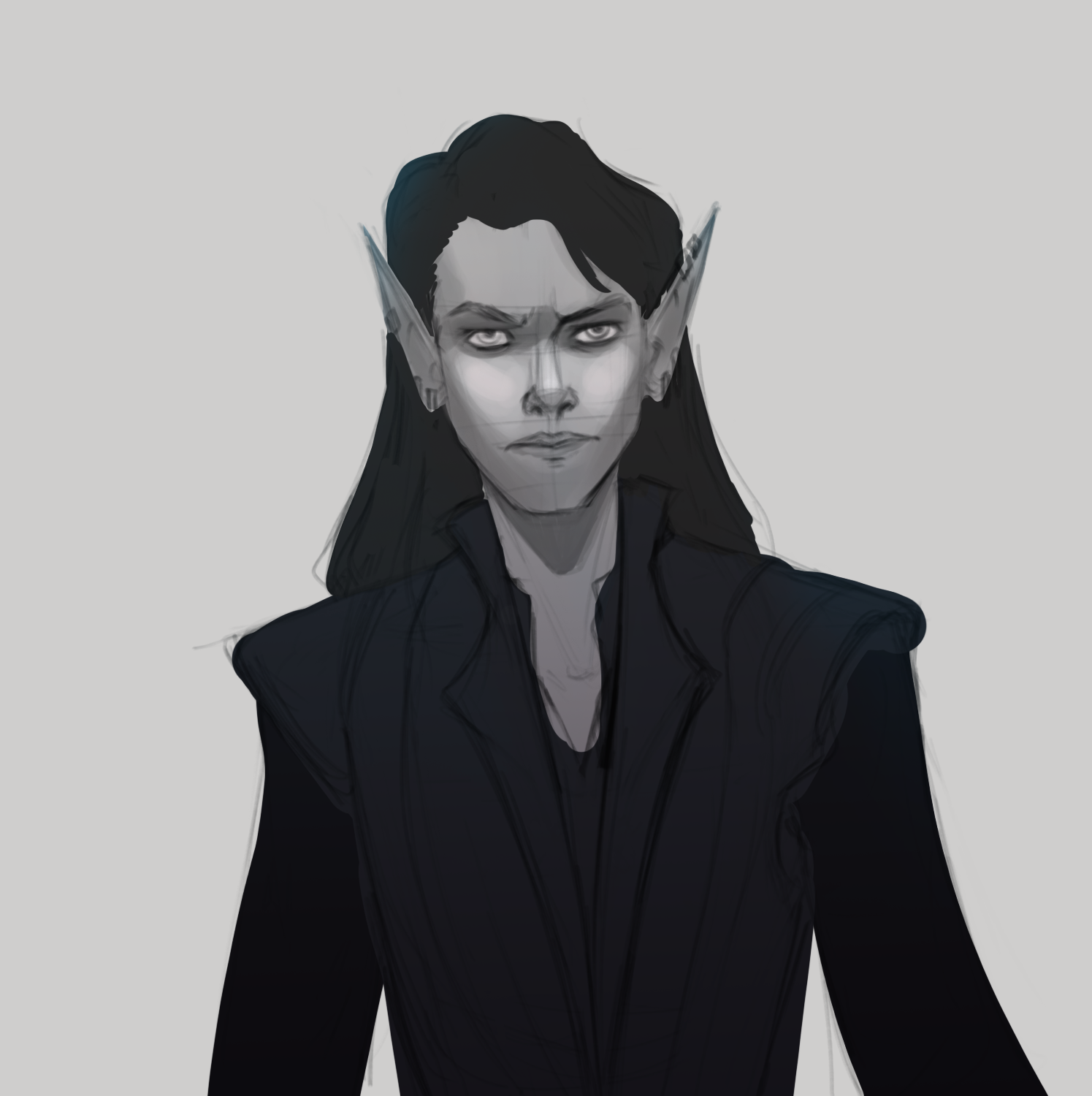 At this stage, I paint simple colors under the sketch.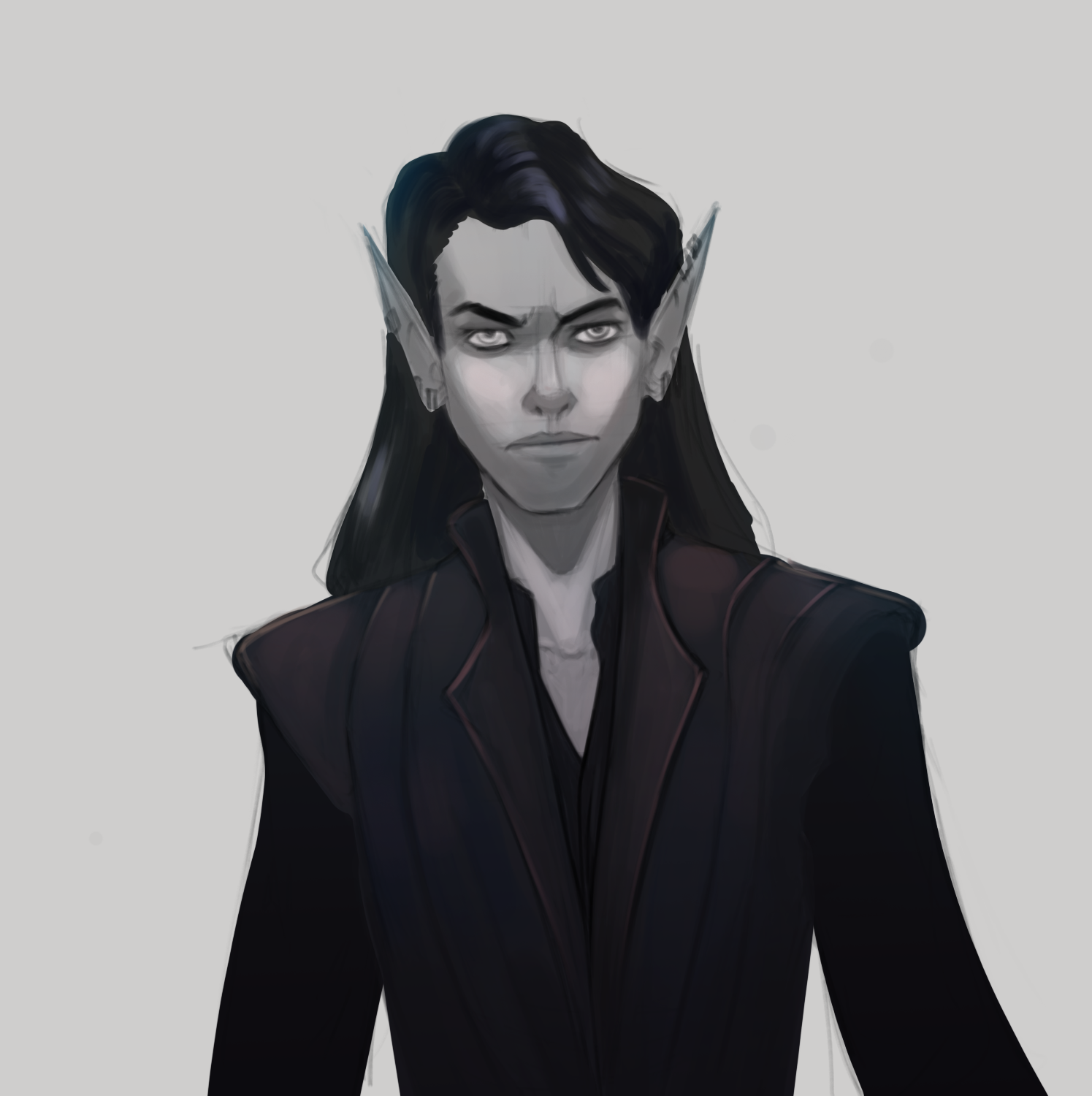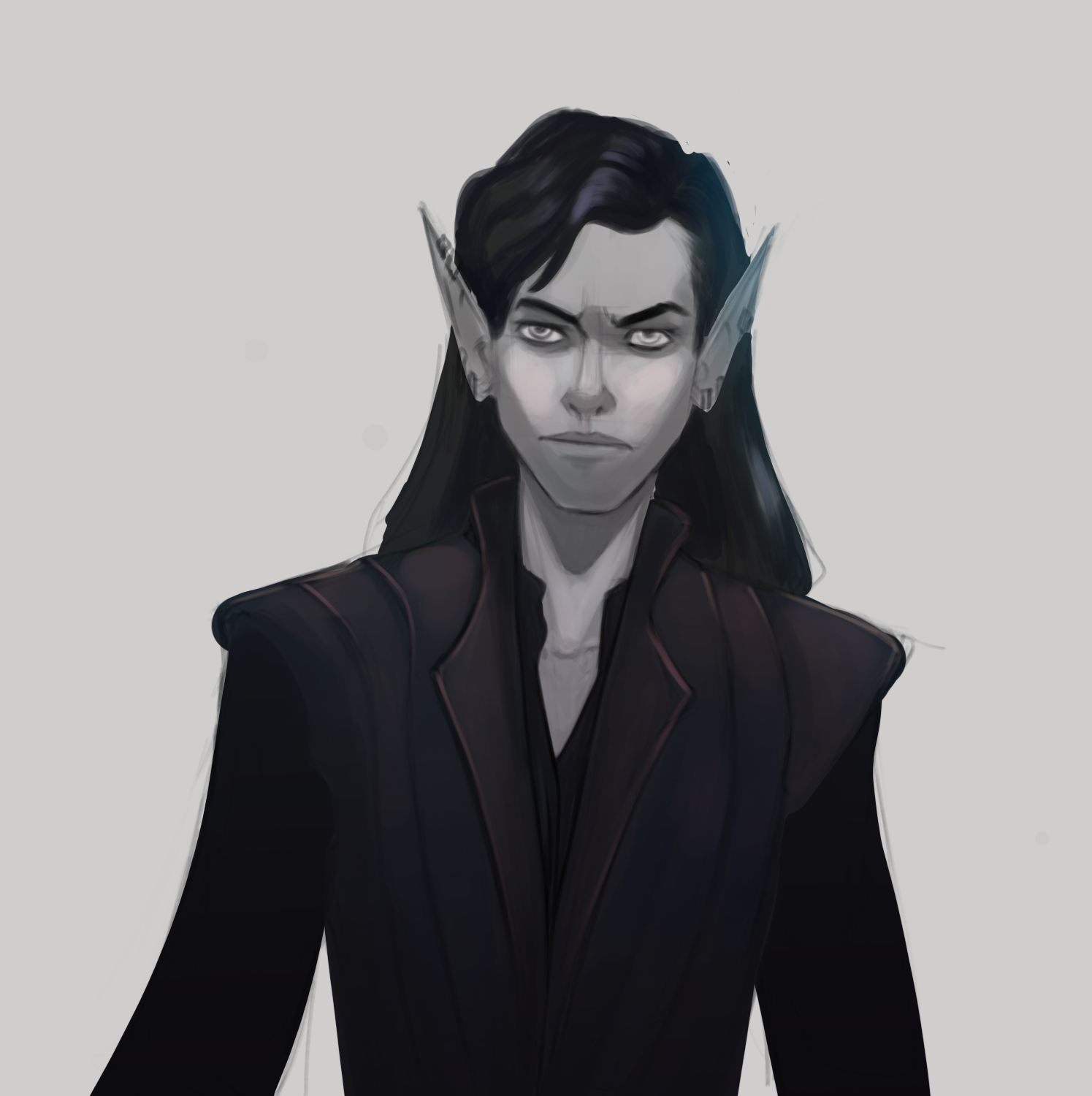 I'm flipping the picture so that I can see where I've drawn wrongly. I didn't realize the picture was so crooked without flipping. After this stage, I tried to correct the crooked stance of the picture.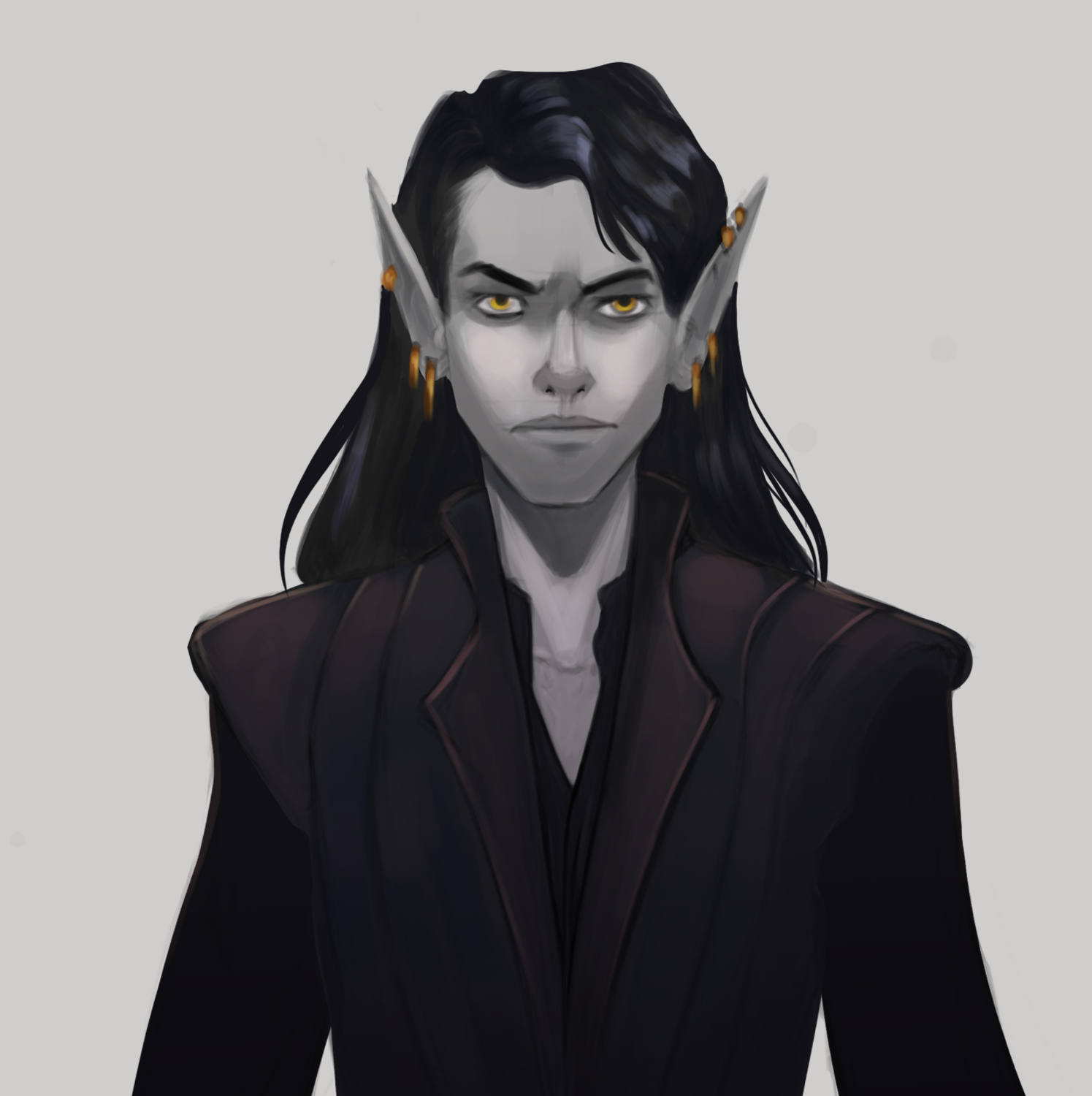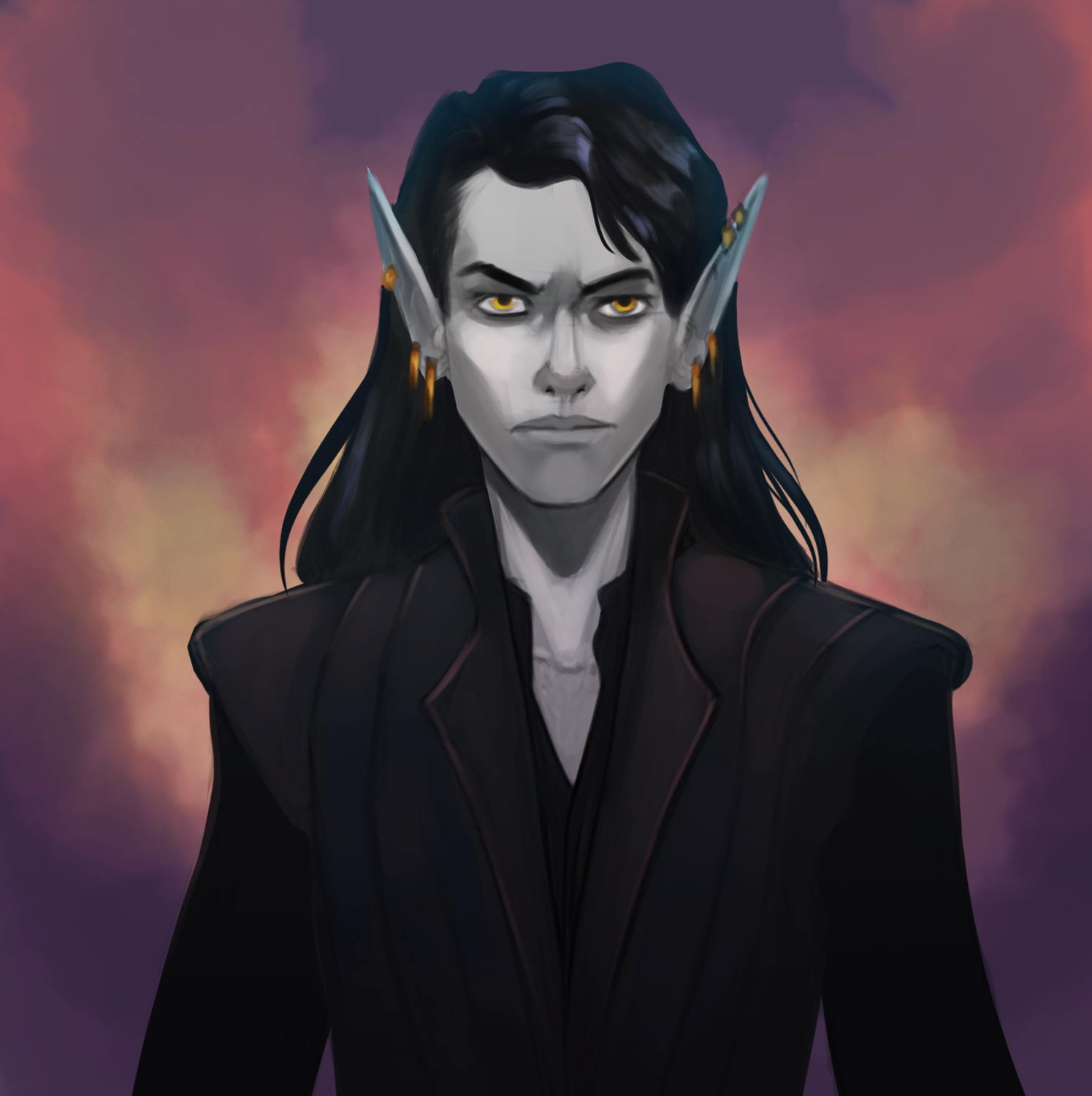 When choosing the background color I made, I thought about how suitable the colors would be for the character. A little bit my mood was inclined to these colors :D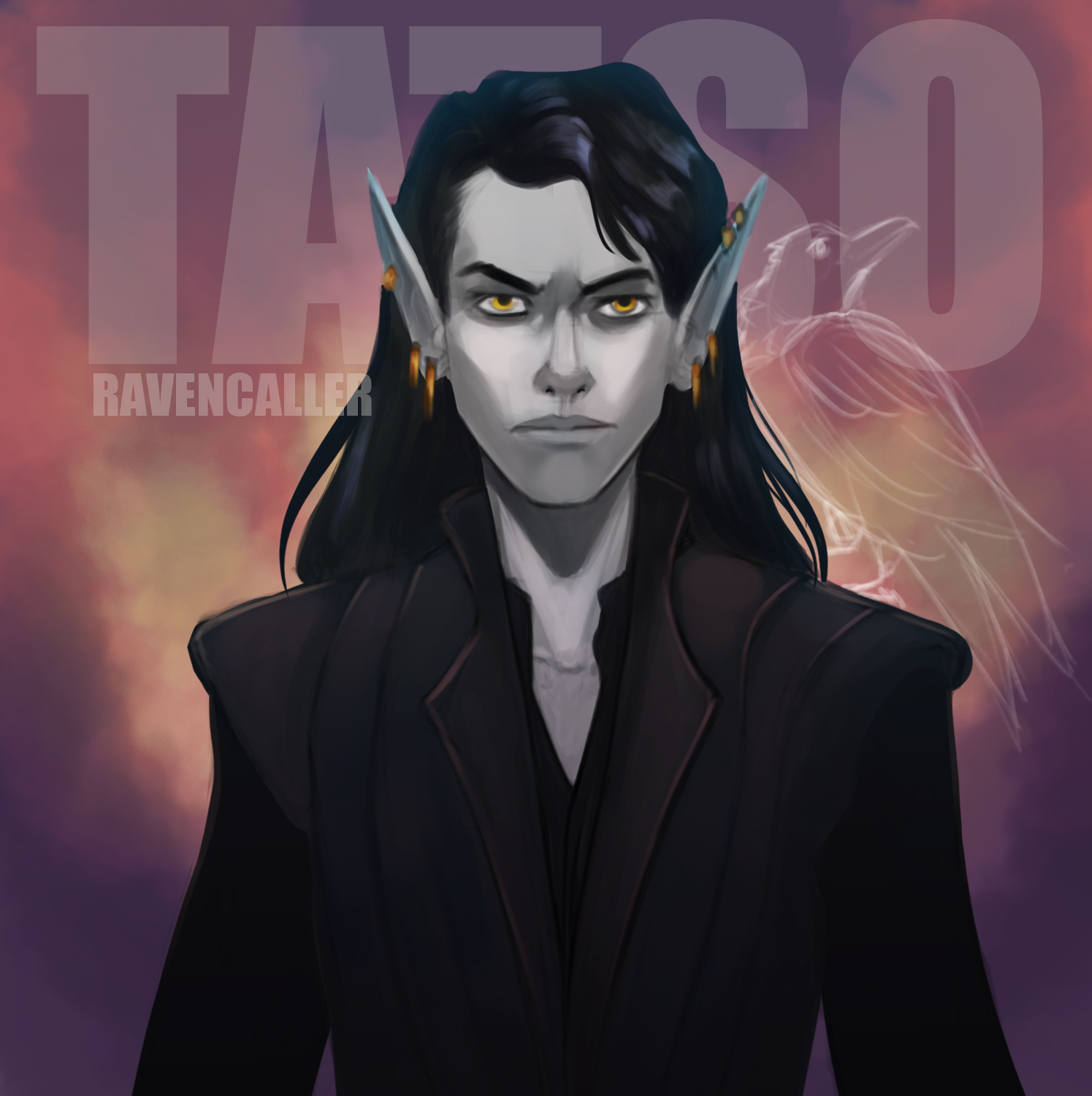 After adding Tatso, the raven, I wanted to use typography as a graphic element. At first Tatson's head was facing out, but if I left it like that, it would take us out of the picture and that wouldn't be good.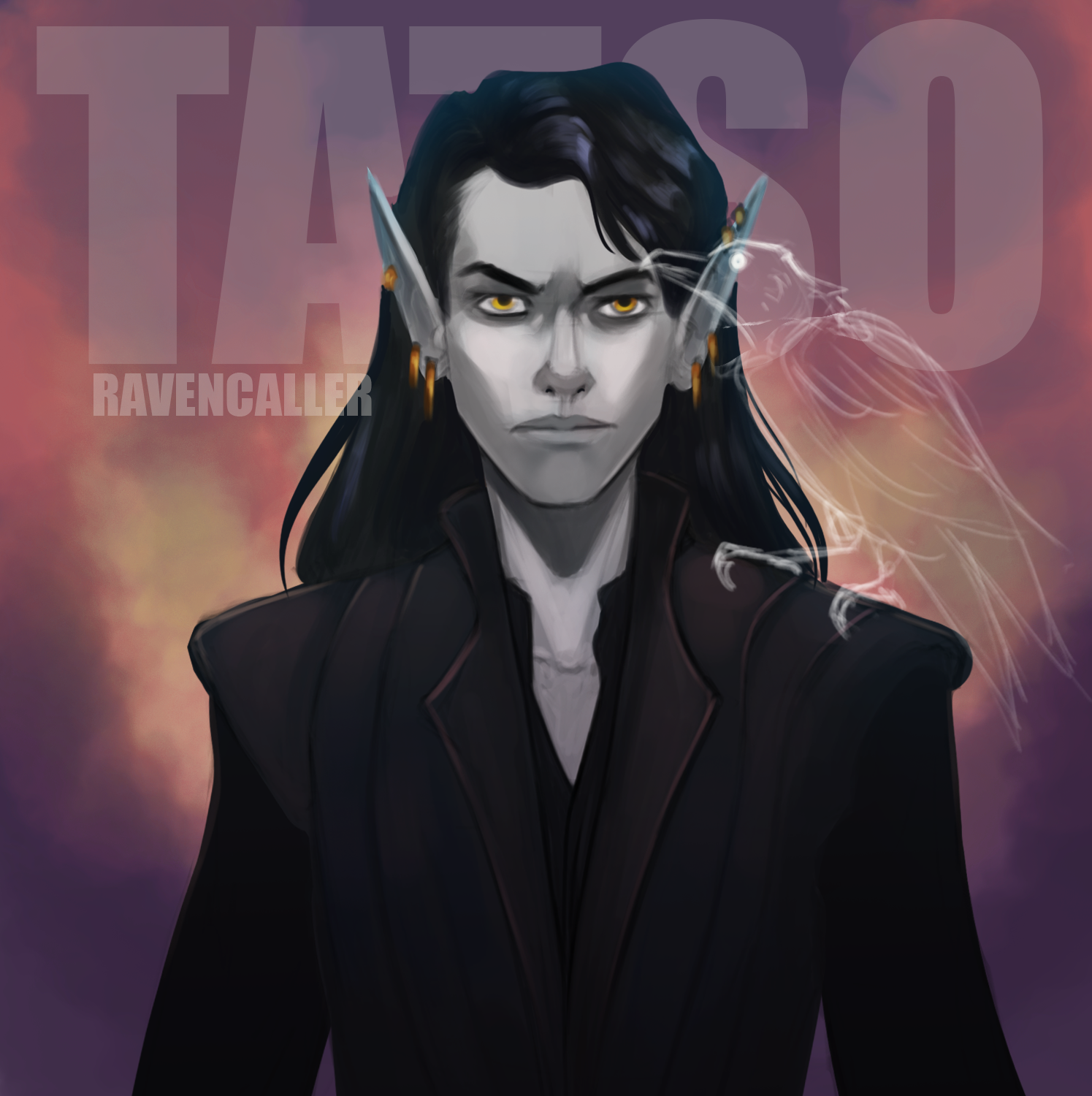 After Tatso's head changed direction, I thought why not a gif of this drawing :D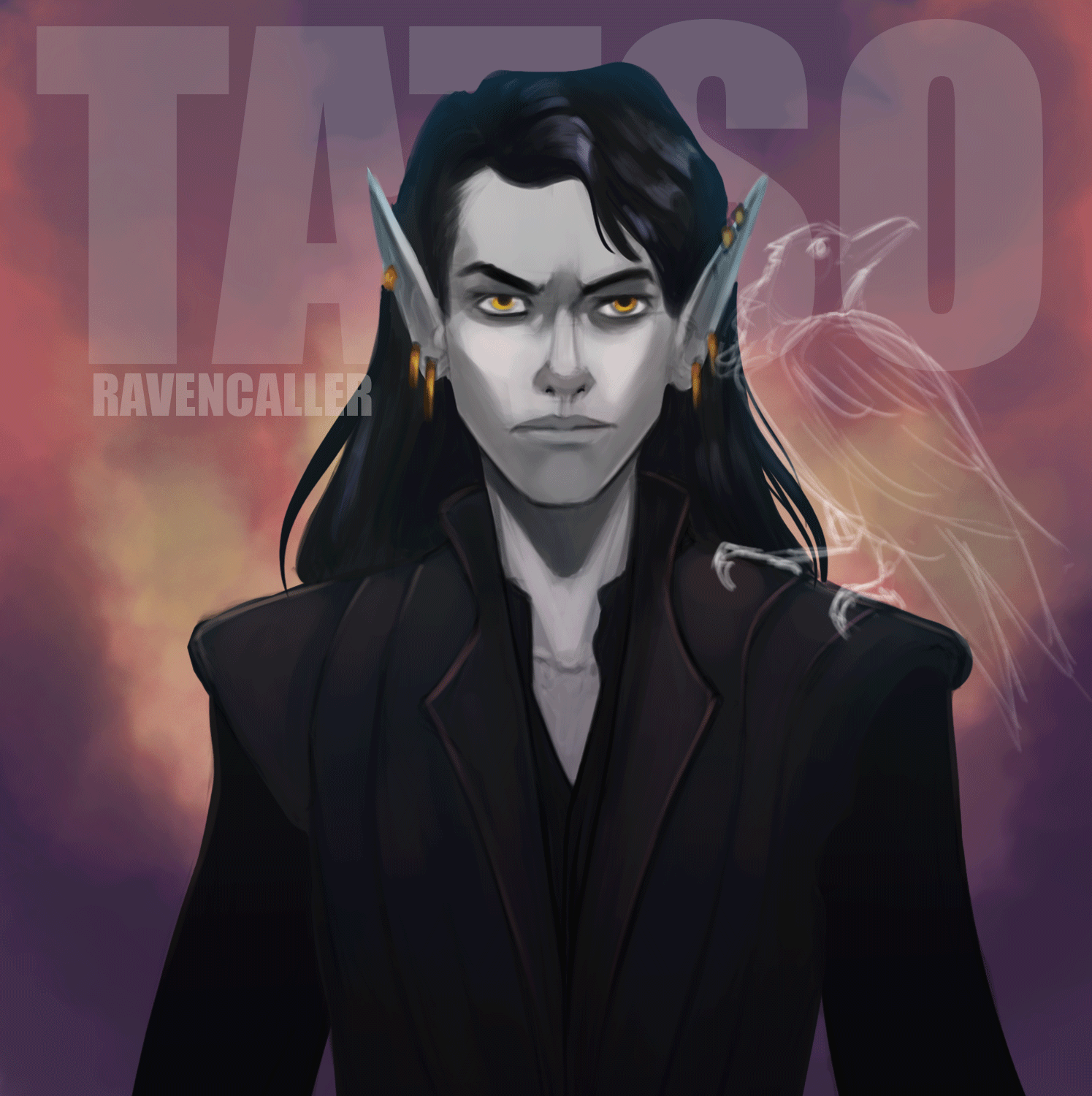 I completed this drawing during my twitch stream. It took 3.5 hours total and I used Photoshop.

Instagram
Artstation
Twitch

Thank You