You know the ones. You start by discussing something, and then with frustration, you might start to raise your voice, or even cry.
I think I threw a tantrum. But I really did get upset. I'd been thinking for weeks about how to stop rabbits bloody digging everywhere and we'd been putting chicken wire under the mulch up against the main veggie patch. But then they started nibbling at the raspberries in the back veggie patches, of which there are three (patches, not raspberries). Would it ever end? So I was trying to explain to Jamie that I wanted a small fence that embraced two of the patches, and a gate, the iron one I'd picked up for cheap from marketplace that I thought was cute.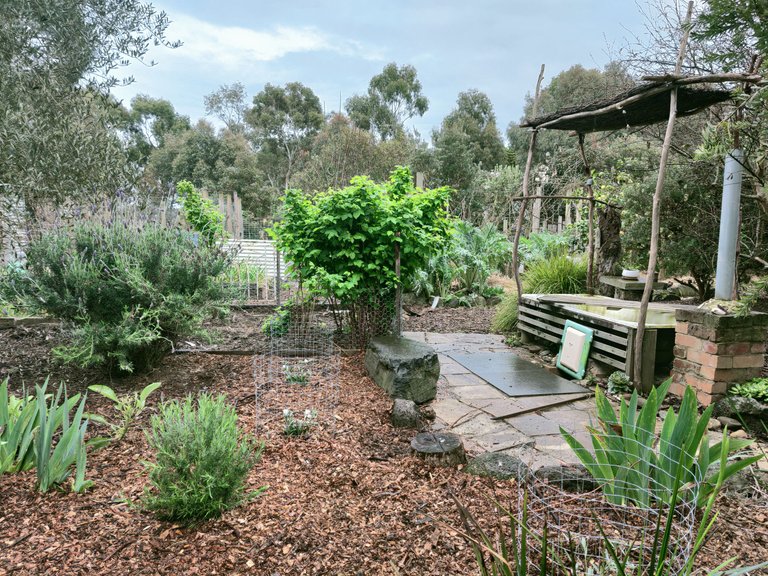 But he thought it was too intrusive in our lovely sitting place by the plum tree, and he wanted to rip up the raspberry patch and put natives there, and I was trying to explain there was no where else to put the raspberries, and my food forest type garden started here, at the edge of the raspberry patch - but he wasn't listening, and I started yelling and CRYING like a two year old. Finally, he heard at last that the fence was only going to be two feet high, therefore not intrusive at all - aaaaah - oh dear.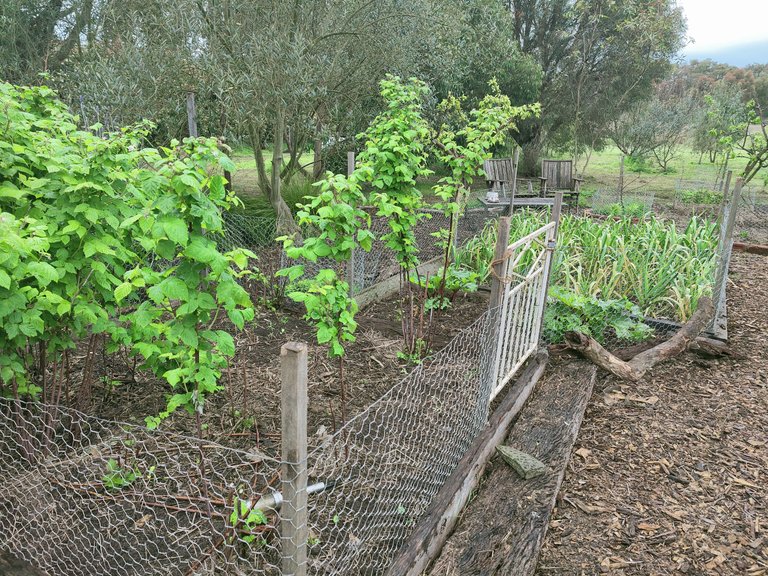 The result? I won. I only say this because he grumpily said at one point 'I suppose I'm not going to win this one'. But I couldn't see how I wasn't right, and I WAS, as he conceded in the end. Because it does work, and I get to keep my raspberries, plus, have another patch for vegetables that the rabbits won't get into. Bloody El Nina - too much food for rabbits, and the usual viruses aren't taking hold as they usually do. We are very close to buying a bow and arrow.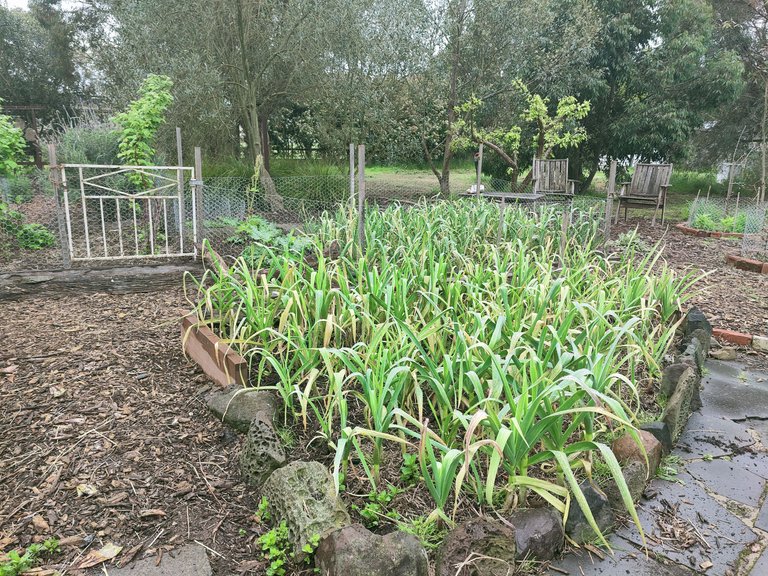 We also had an argument about whether this was an Easter egger or something else. It was sold as one - I thought they were a mixed breed bred for the colour of their eggs, and she and her sister were sold to me as such. Whatever. I don't care really - I have blue eggs!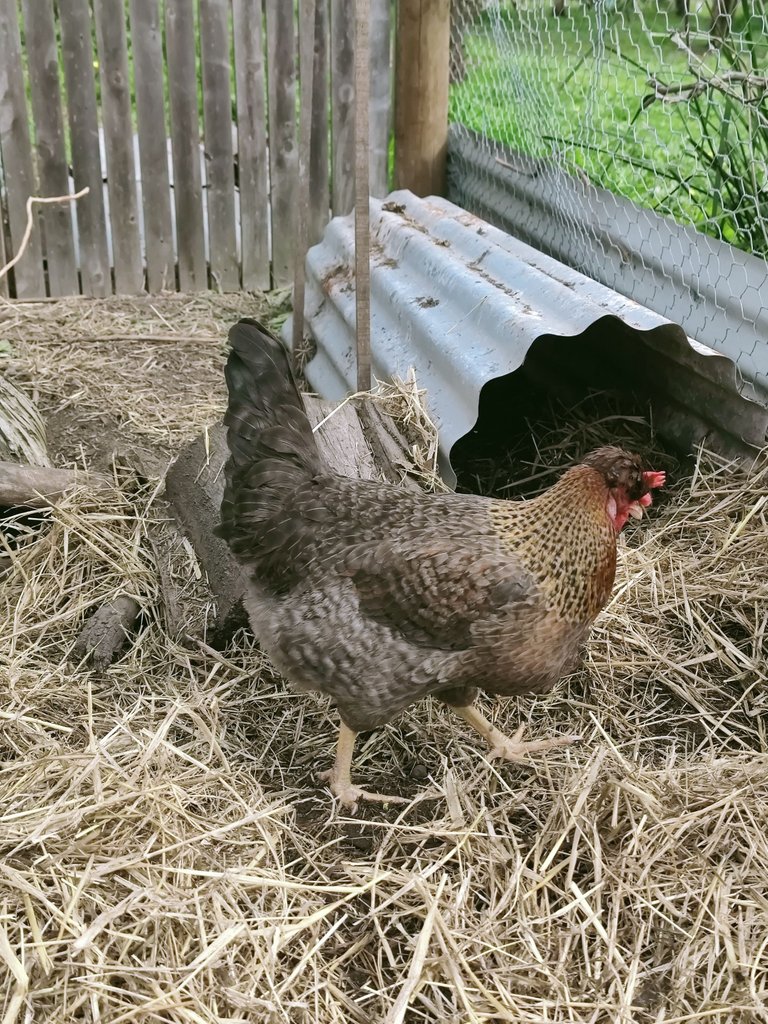 We DIDN'T argue about the crab apple blossom. We both agree it's splendid.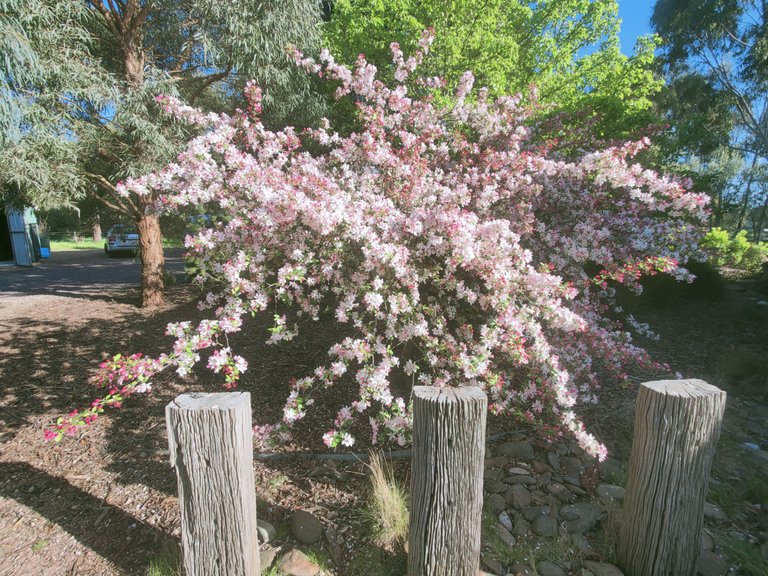 We also didn't argue about the iron gates I bought, much. This one is being used to grow small beans. Can you see the chicken wire? I've been cutting small strips and tunnels that cover the small seedlings that stop the blackbirds ripping them up. I planted a whole row of peas only for that to happen. So I've had to get nifty. It's the next best thing to covering the whole garden in netting, which I don't really want to do.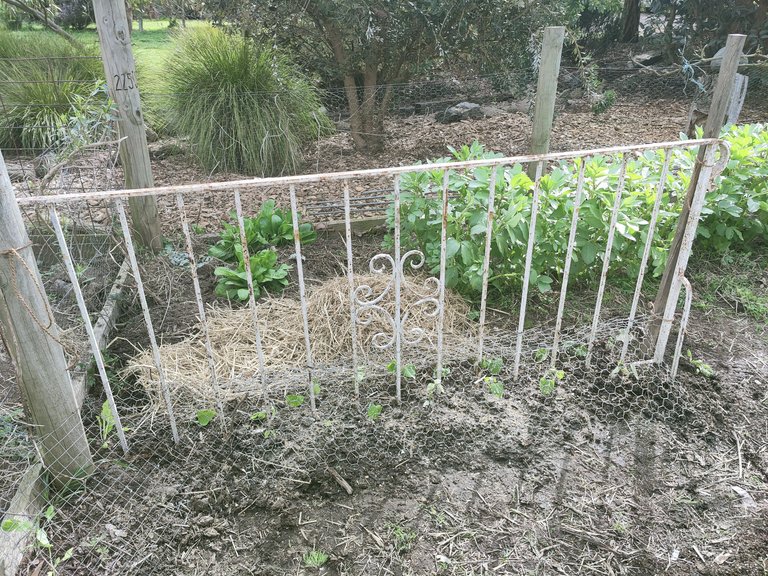 We didn't argue about lemons either. There were silly amount of lemons and limes this year, and with the Spring winds, there was soooo much windfall.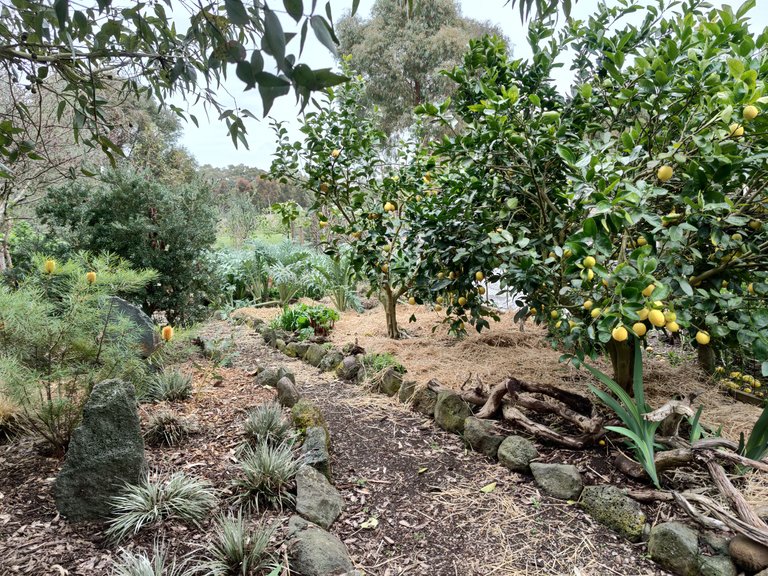 Plus, I had to put chicken wire along behind them to stop - yep, the rabbits. I put a heap of straw mulch down to cover it and prepare for the hot weather. The chooks will enjoy a scratch in that! I gave away a ton of lemons to a woman who will turn them into lemon butter and drop me off a jar or two. She was thrilled....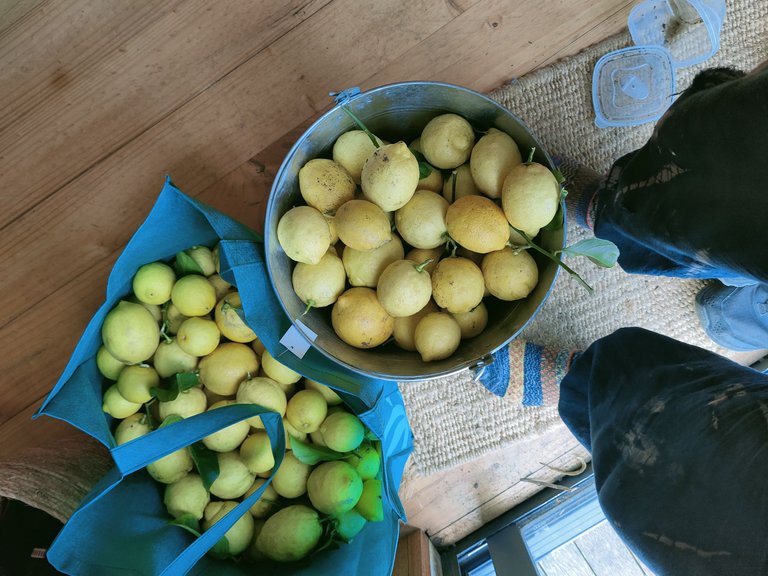 Oh,and prude warning alert. Don't keep reading if you are easily offended. Remember I'm Australian so have no decorum. Plus it's just a body part so please don't get get up about it. Basically my hippie pants that I use for gardening have a big hole in the crutch. I was squatting cutting chicken wire and got bitten on THOSE bits by a bullant. Yep. Would have been funny if it didn't hurt so much. Actually it was still funny. But I'm throwing those trousers out. I've never removed trousers so freaking fast. Lucky it wasn't hanging on. For some reason I reckon Aish @trucklife-family might get a giggle out of this one.
Despite all this chaos, things are showing promise. I've been planting tomatoes this week which is exciting. I have put tree guards around them as sometimes there's an unexpected late frost, though I do think it's over. This week's rain is a boon for anything I plant! Won't be long before everything's in the ground - cucumbers, zucchini etc.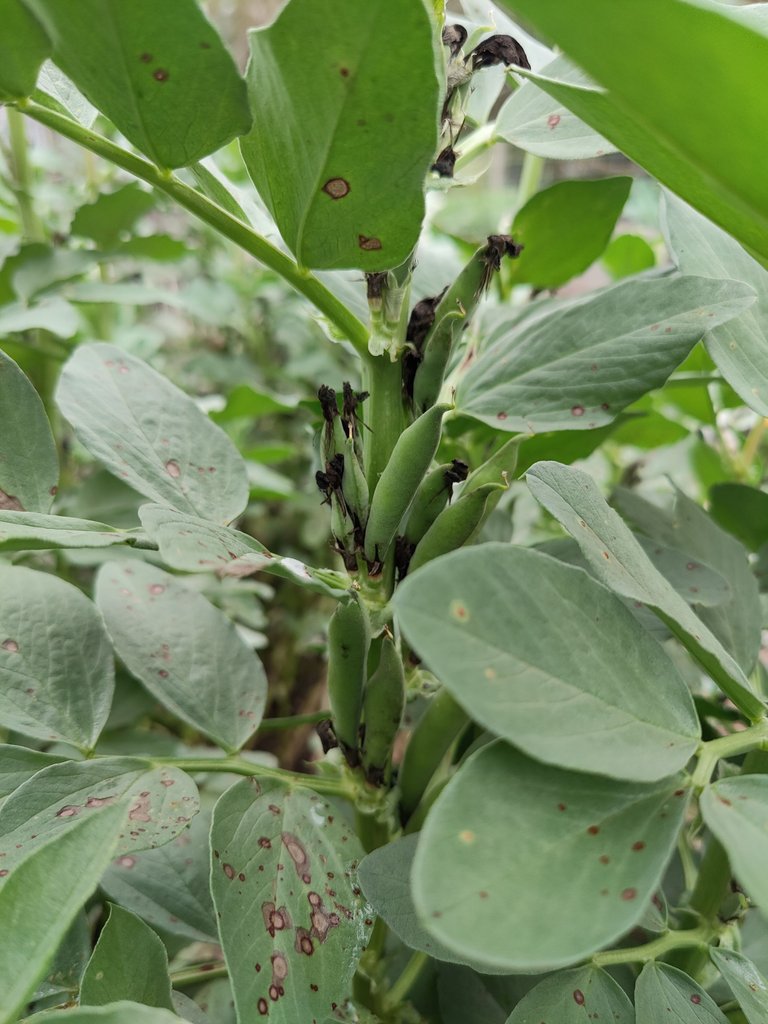 The broad bean pods are beginning to form - yay! Lots of silverbeet. The rabbits got into the veggie patch and ate my swedes which upset me - I have four left. It'll kinda be good when Jamie goes back to work as I'll have more time to plant stuff. Seems I'm always being called away to do something when I am in the middle of something garden related.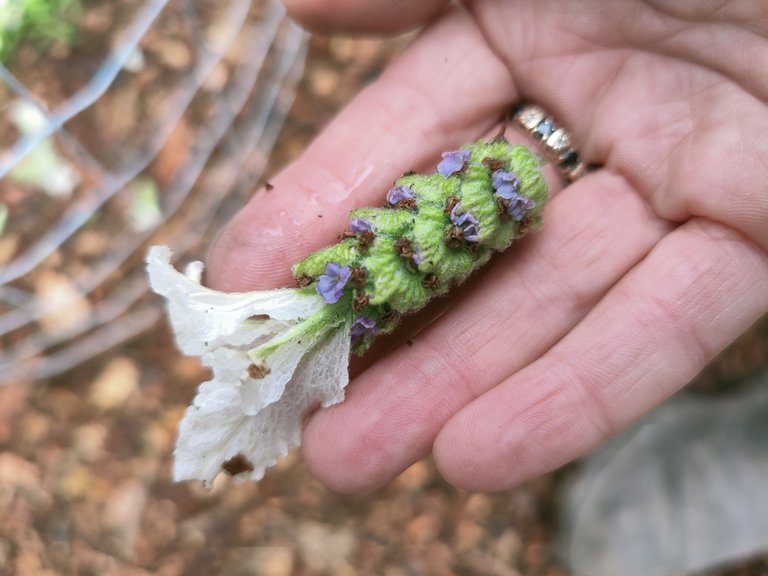 I got a lovely lavender, but some critter ate the top of it. Grrr.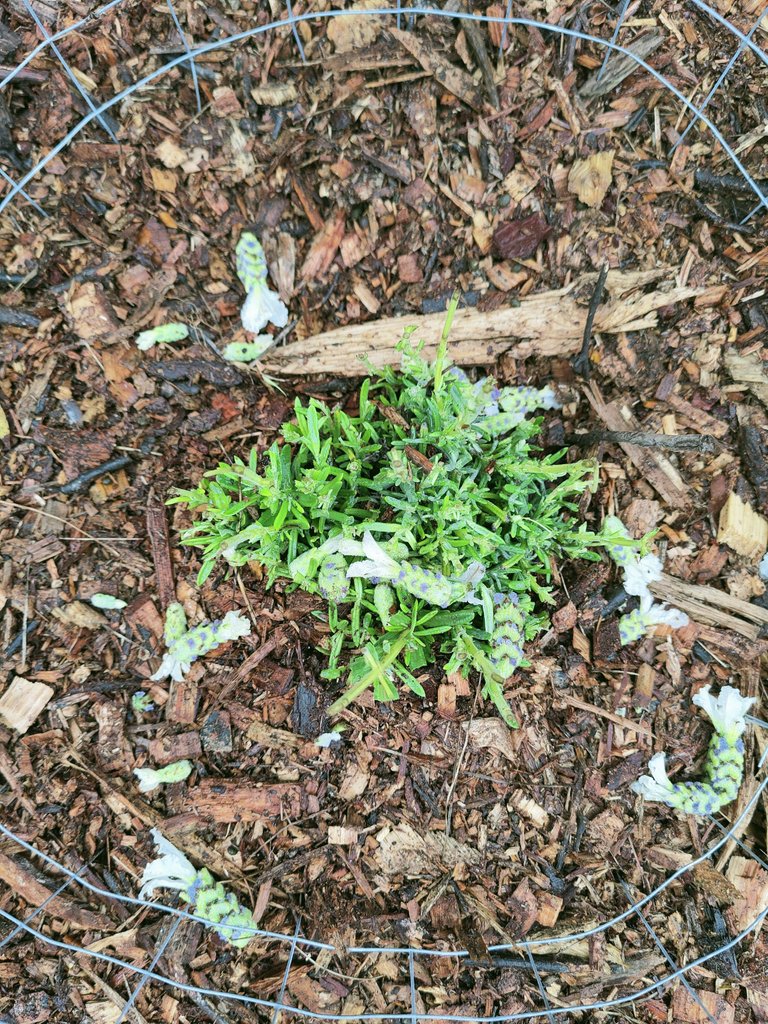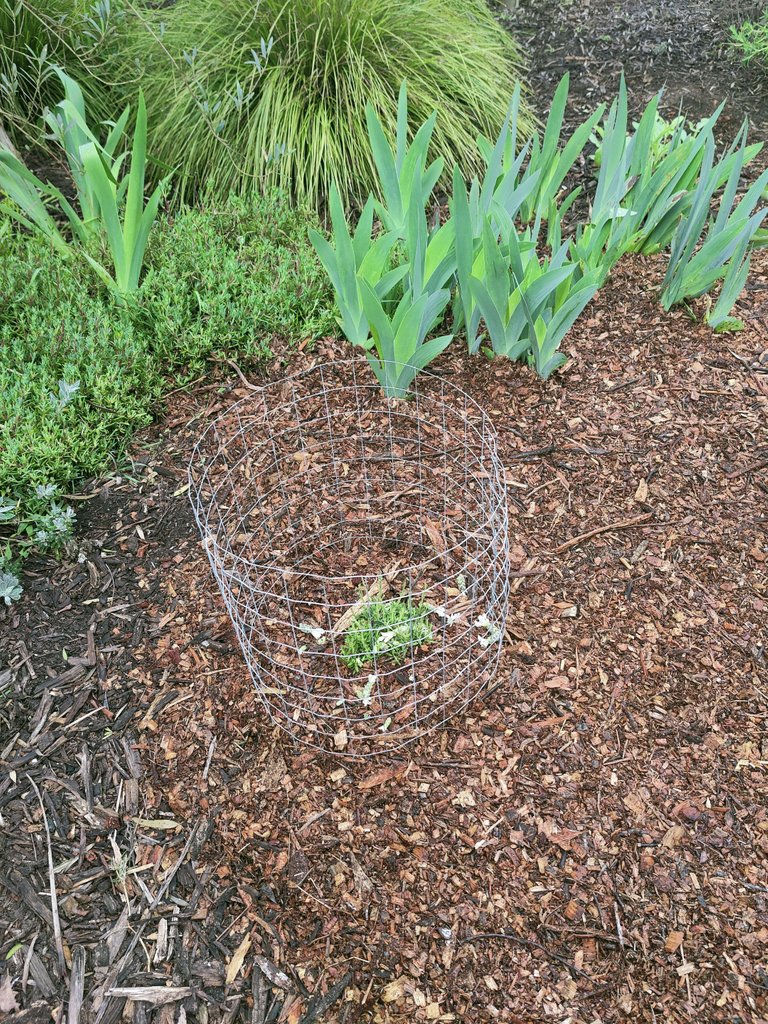 I've been cutting neat cages for natives to keep them rabbit proof until they grow big enough to not be eaten to death. I don't mind them so much, because they ARE neat. But that's why I'm confused about what ate the top of my lavender, because there IS a cage around it. What the?
It's going to be a great year for vegetables this year I hope. I do think the blackbirds have done a good job in debugging my vegetable patch as there doesn't seem to be anything eating the young seedlings this year, though I have put a heap of eggshells and dichotomeous earth around them just in case.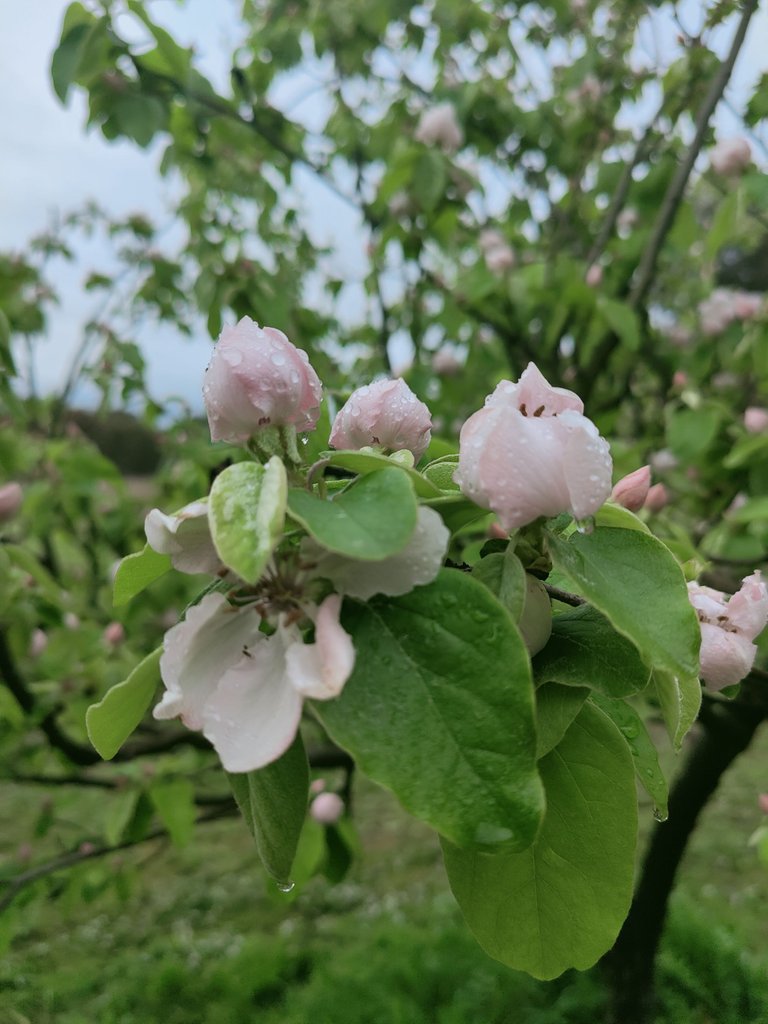 I have been removing all the blackbird nests I can find. They chase away the native birds too which drives me wild. 21 eggs in 7 nests. That's a lot of blackbirds. I do love and respect all life but sometimes the balance must be addressed for the sake of OTHER life in my garden!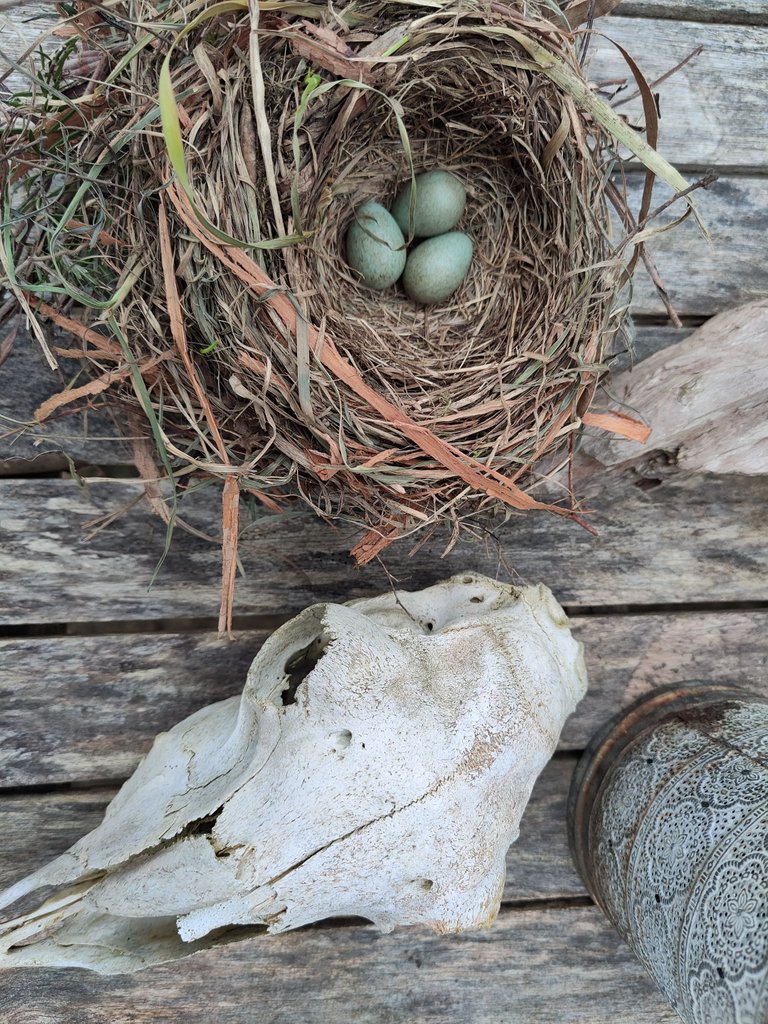 I dont know how anyone does real jobs for a living. How does anyone have the time? Still, this marking job has also been time consuming, it'll be over in a week and I'll be able to be more active on HIVE too - that's been a struggle over the last few weeks! By the time I post this for Octobers #gardenjournal challenge marking will be over, phew! Hope you can join in - the challenge is pinned in the Hive Garden community.
With Love,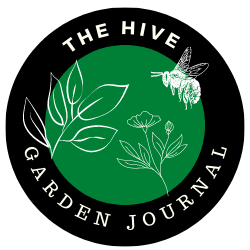 Join The Hive Garden Community! The HIVE GARDEN COMMUNITY supports gardening, homesteading, cannabis growers, permaculture and other garden related content. Delegations to the curation account, @gardenhive, are welcome! Find our community here!
Are you on HIVE yet? Earn for writing! Referral link for FREE account here!