Buenaaas... Mi nombre es María Isabel Riera G. Nací en Barquisimeto - estado Lara (Venezuela) un 26 de abril, vivo en Barquisimeto, tengo una hija, una hermana y un hermano (yo soy la mayor) gracias a Dios aún viven mis padres.
Soy docente egresada de la Universidad Pedagógica Experimental Libertador - Instituto Pedagógico de Barquisimeto. Graduada en la especialidad de educación integral con mención en educación para el trabajo.
He trabajado con chicos de la primera etapa de educación básica (de primero a sexto grado). En la actualidad estoy trabajando en la Unidad Educativa Nacional "Eladio del Castillo" barrio "San José" en el área de castellano de primer y segundo año, también en un área que se llama grupos de interés. Me apasiona trabajar con Los adolescentes sobre todo con los chicos de primero a tercer año.
He realizado varios cursos: macramé, papelería creativa, piñatería, lazos para niñas, trapillo contabilidad, entre otros. También talleres a nivel educativo.
---
Hello... My name is María Isabel Riera G. I was born in Barquisimeto - Lara state (Venezuela) on April 26, I live in Barquisimeto, I have a daughter, a sister and a brother (I am the oldest) thank God they are still alive my parents.
I am a teacher graduated from the Libertador Experimental Pedagogical University - Barquisimeto Pedagogical Institute. Graduated in the specialty of comprehensive education with a mention in education for work.
I have worked with boys from the first stage of basic education (from first to sixth grade). I am currently working in the "Eladio del Castillo" National Educational Unit in the "San José" neighborhood in the first and second year Spanish area, also in an area called interest groups. I am passionate about working with adolescents, especially with boys from first to third year.
I have taken several courses: macramé, creative stationery, piñateria, bows for girls, accounting yarn, among others. Also educational workshops.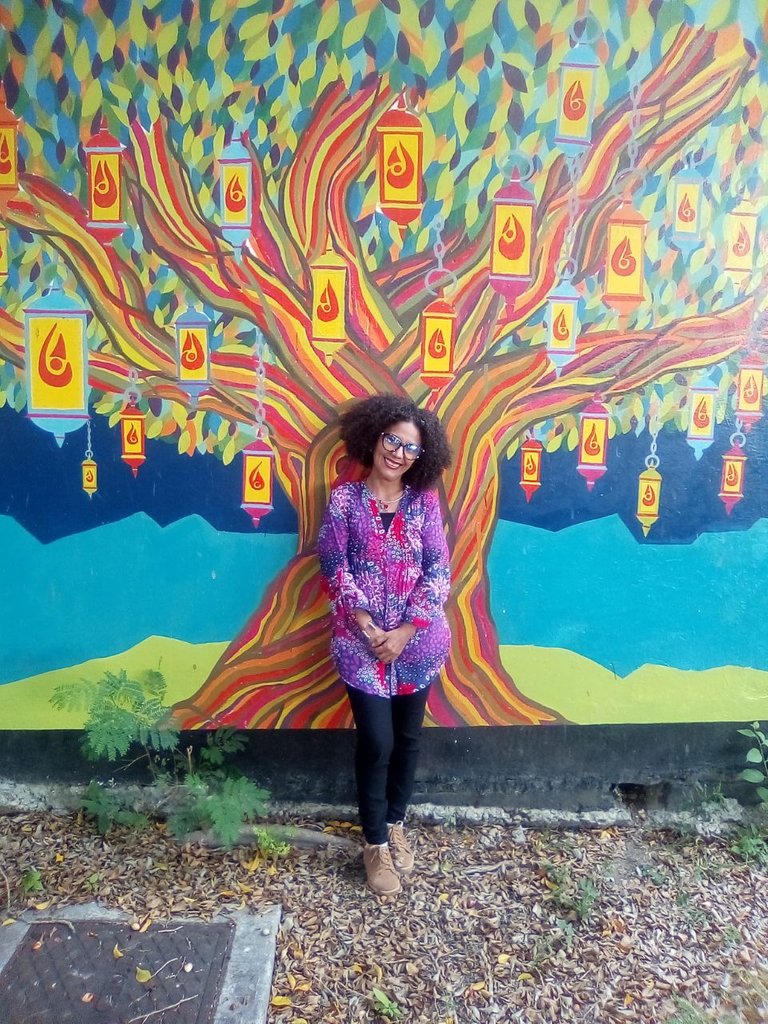 Soy cristiana evangélica y sirvo en el área de niños de la iglesia donde me congrego, además de servir en el área de mujeres. En la iglesia también he realizado varios talleres, como: estudios teológicos, ira, entre otros.
También he realizado en tres oportunidades el Congreso de "Guardianes de la Inocencia" que consiste en la lucha contra el abuso sexual infantil y en el tercer congreso automáticamente pasé a ser inscrita en un taller de "Proyectos Somos" que fue un congreso sobre la lucha contra el bullying (acoso escolar) el cual lo realice y gracias a eso soy embajadora en esa lucha.
Cuando tenía 17 cuando tenía 17 años tuve mi primer trabajo en una perfumería, luego cuando estaba en la universidad tuve mi segundo trabajo en el que trabajaba solo los fines de semana y en las vacaciones de la universidad, cuando me despidieron comencé a vender panes y así iba cambiando de mercancía, pero no era constante y así fue como me inicie en las ventas.
I am an evangelical Christian and I serve in the children's area of the church where I congregate, in addition to serving in the women's area. In the church I have also carried out several workshops, such as: theological studies, anger, among others.
I have also held the "Guardians of Innocence" Congress three times, which consists of the fight against child sexual abuse, and in the third congress I automatically became enrolled in a "Proyectos Somos" workshop, which was a congress on the fight against bullying (bullying) which I do and thanks to that I am an ambassador in that fight.
When I was 17 when I was 17 I had my first job in a perfume store, then when I was in college I had my second job where I only worked weekends and vacations from college, when I got laid off I started selling breads and That's how I was changing merchandise, but it wasn't constant and that's how I got started in sales.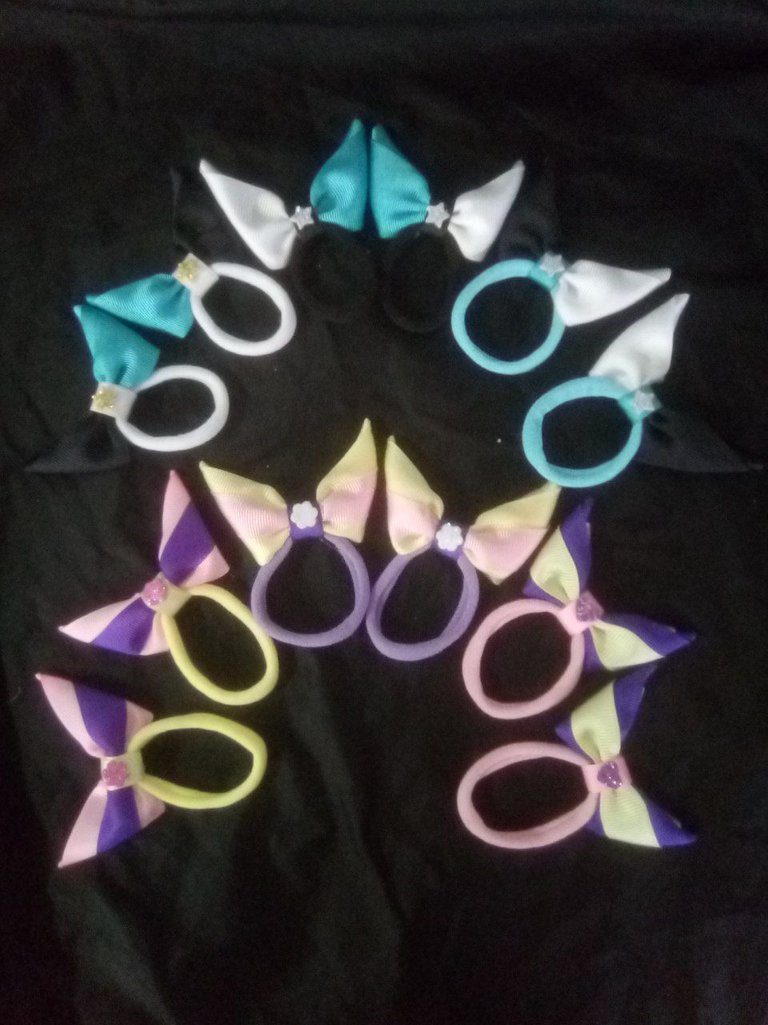 Tengo dos emprendimientos el primero se llama Creaciones Makari en donde voy a publicar mis manualidades y el segundo se llama Variedades Makari en dónde publicar en bolsos, bisutería, accesorios para el cabello y mucho más. Makari proviene de la primera sílaba de mi nombre (Ma), el de mi hija (Ka) y mi primer apellido (Ri).
Algo que se me olvidaba mencionar de mi personalidad es que no me gusta para nada La mentira y la injusticia sobre todo las que se comenté con personas indefensas y animales.
Gracias a mi primo @elfino28 que comenzó a hablarme de Hive sentí mucha curiosidad y me comentó sobre las clases en Telegram para los que querían ser parte de Hive. Voy a ser sincera no soy muy buena con la tecnología y las redes sociales, pero siento que en esta gran familia voy a crecer en lo tecnológico, financiero, en conocimiento y también lo poco que sé compartirlo con quienes lo necesiten.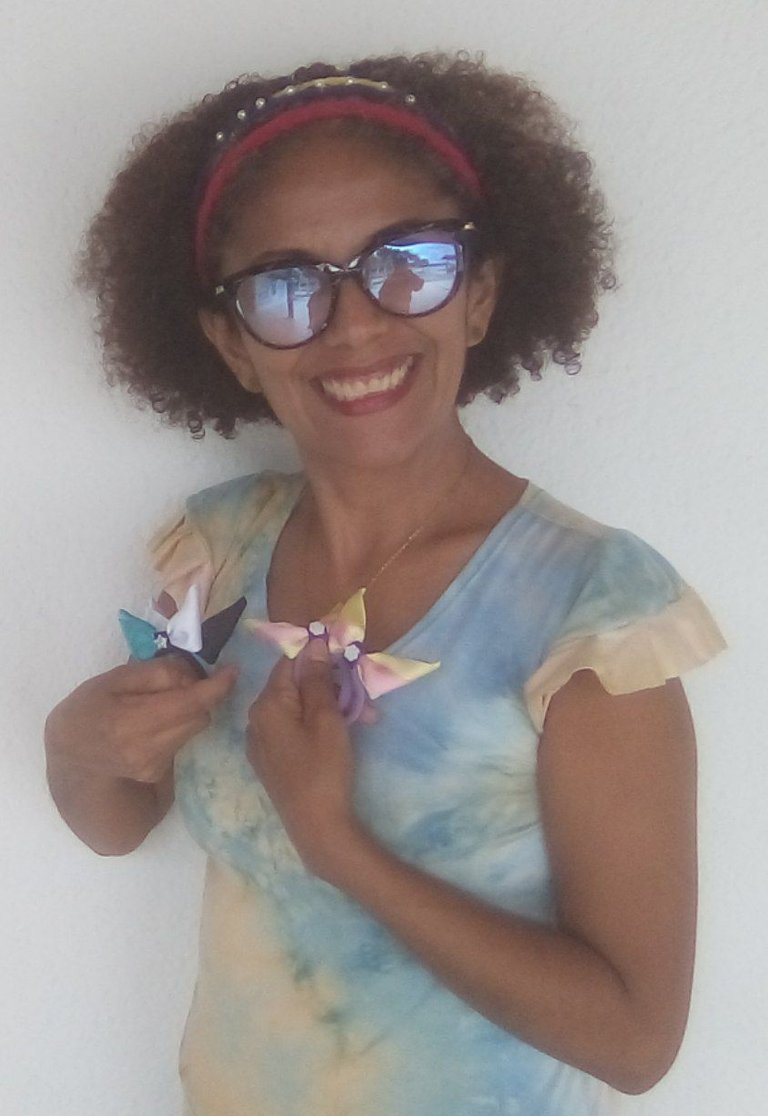 ---
Por cierto!, ya casi se me olvida, mi usuario va ser: @Makari95
---
I have two ventures, the first is called Makari Creations where I am going to publish my crafts and the second is called Makari Varieties where I publish bags, jewelry, hair accessories and much more. Makari comes from the first syllable of my name (Ma), my daughter's name (Ka) and my first surname (Ri).
Something that I forgot to mention about my personality is that I don't like lies and injustice at all, especially those that were discussed with defenseless people and animals.
Thanks to my cousin @elfino28 who started talking to me about Hive, I was very curious and he told me about the classes on Telegram for those who wanted to be part of Hive. I'm going to be honest, I'm not very good with technology and social networks, but I feel that in this great family I'm going to grow technologically, financially, in knowledge and also share what little I know with those who need it.
By the way!, I almost forgot, my user will be: @Makari95