All good things must come to an end. And such is the case with our little Hivey Dutch bonanza. Time to eat, drink and be merry, and say our goodbyes (au revoirs). What did the last day bring, and how do we sum it all up?
First things first. How did we spend our Sunday? It was a free day, so anything was possible although a fairly chilled time might be the order of the day. I didn't do all that much, one last wander around and a few pit stops. I know many visited different parts of the city, museums, had lunch, relaxed in a coffee shop. Each to their own, whatever tickles your fancy before our last hurrah.
Once I'd had my fill of dancing in and out of the rain (Proof of Rain?), and caught up with some bits and pieces on my laptop, I was all set. 5pm rolled round and I was off to our evening venue. 
The Last Supper
KARZV De Hoop is a sailing club and the venue for our final dinner…
A cheeky glass of Prosecco and some nibbles on arrival and many of the Hivers already in amongst it. We chatted some more, made acquaintance with the bar staff and eventually sat ourselves down to have one last meal together.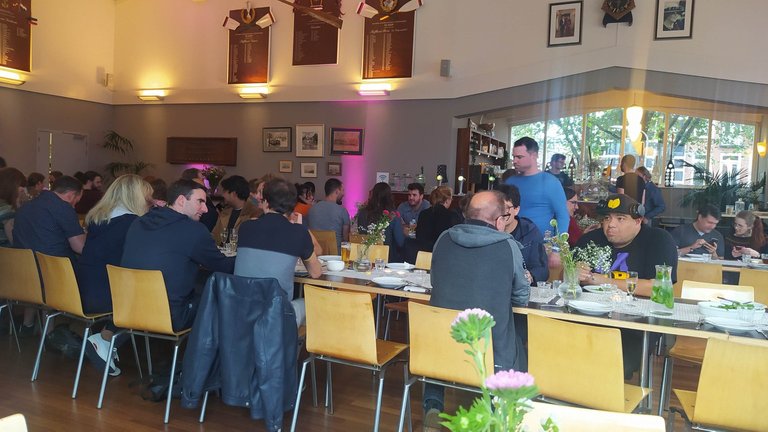 That'll be me in the blue, with a mouthfull of something. Pic by @ph1102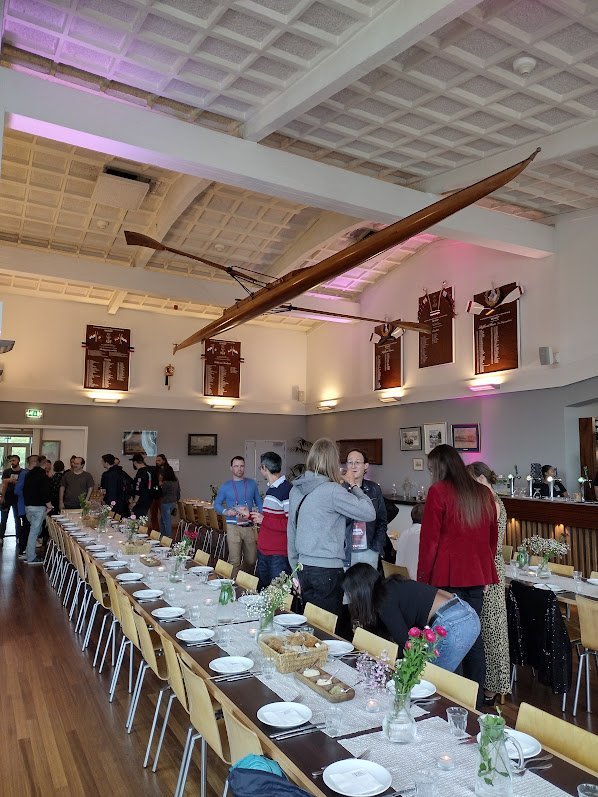 Arriving at dinner, pic by @steevc
The food kept coming out, drinks replenished and the discussions continued. Then there were some speeches and a photo.
But that wasn't the end. We all made our way to the Volkshotel just round the corner where we really would be having our final drinks. Up at the 7th floor, an area just for us. And guess what, we chatted some more, ate a few more of those bloody things that burn your mouth, and some even attempted to shift some shapes to the music.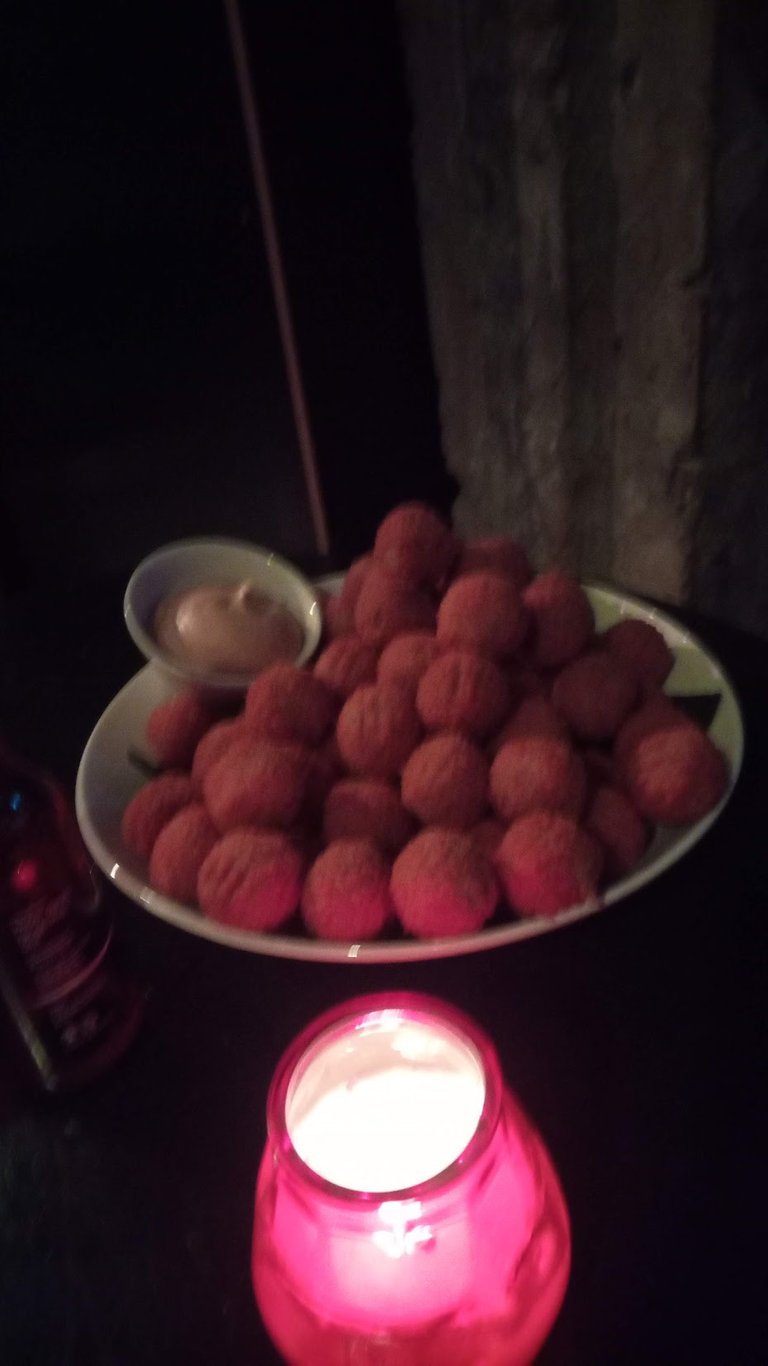 Those are the buggers!
There was even a moment after that all ended of us looking for the next party. I said a few goodbyes and left on my now familiar walk back to my hostel. As far as I'm aware that was the end of the evening for all but a few die-hards may have found an extra dimension to their night. 
The Great (Schiphol) Escape
That just left us all getting to where we needed to be the following day. Most were travelling Monday and many had to negotiate the wacky world of Schiphol Airport. With horror stories of queues, we all came about 4 hours before our flight time. It actually wasn't as bad as it had been for some, especially with only carry on / already checked in as you could just swoop right in. There were huge queues but to be fair they moved quickly.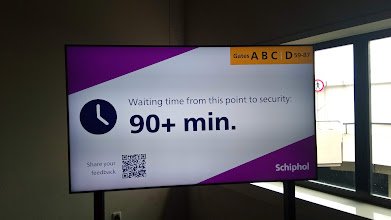 Actually, it was nowhere near that long and things moved along at a sprightly pace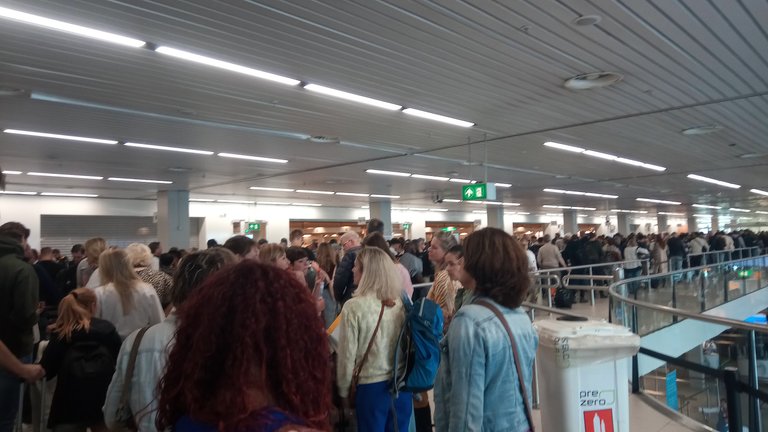 A few in. Take me home, country road…
So I sat, had one last beer (for a week or 2 anyway) and reflected on the past few days. Actually, I was exhausted and couldn't wait to get it all done and back 'home'. 
Everything went smoothly from that point and I made it to Valencia where I'm writing these reflections posts. I, like many, had the dreaded 'con-flu' (conference flu)… whether that was Covid or otherwise I have no idea, but I rested up a fair bit and am back to full force now. 
You're very likely to catch something at these things due to all the components involved, at the very least your body needs to detox and recover. Perhaps catch up on sleep and deal with a mixed diet, plenty of alcohol, all kinds of germs through close contact and dodgy weather (especially if you're a silly English boy with no jacket or umbrella). You'd do well to be completely healthy following this type of event but you can stack the odds in your favour. 
Thoughts on Amsterdam
(aka Adam on A'dam)
Not my first time here, but it's a place you can return to many times… and only an hour flight from England!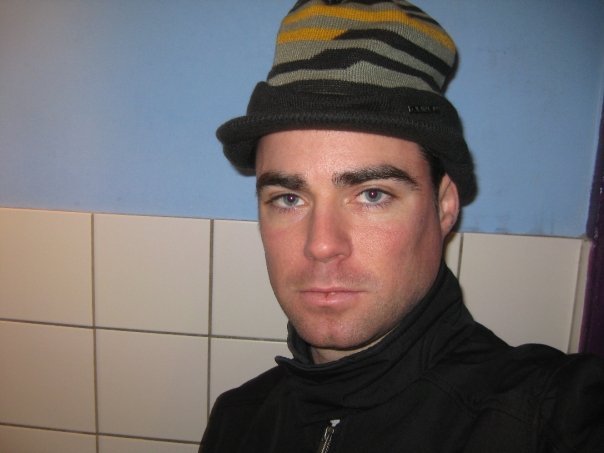 This was from 2009! In the hostel bathroom I think after a night out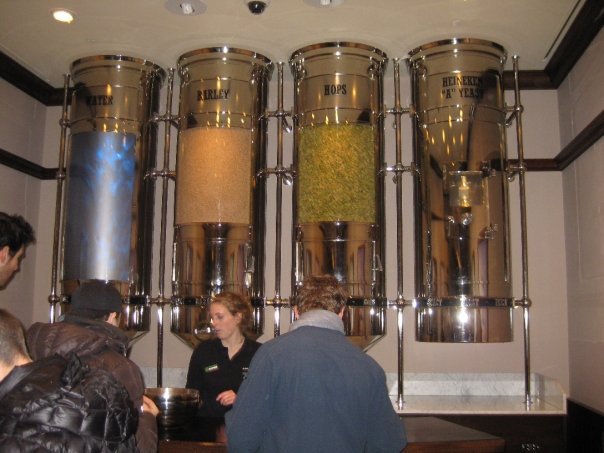 Heineken brewery/tour + pic below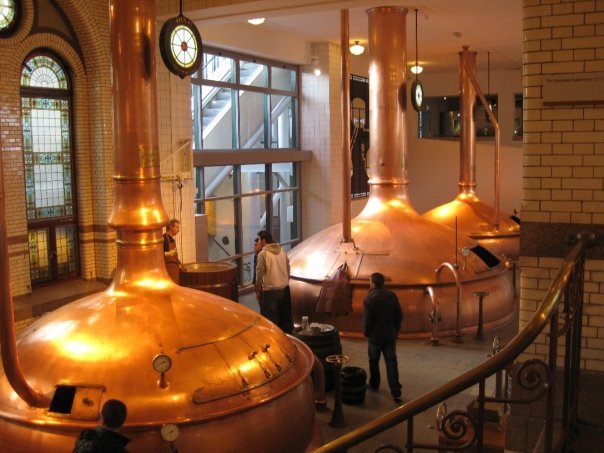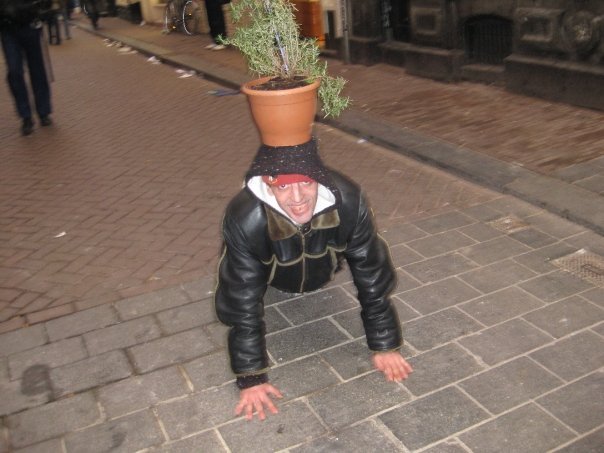 A guy doing push-ups with a plant pot on his head. Because, why not. 
I thought back to a couple of those experiences, the things we did and the people we met. Not least our now infamous footy tour when we were 16. Subject of another article, suffice to say no football was played by many of us… but other pursuits were pursued. 
What can we say about the city (and country) that we don't already know. It's famous for various reasons and those reasons are prominent for sure but there is so much more on offer and an excellent host for this or any other event. 
Yes, you can 'chill' in a coffee shop or go and see 'Roxanne' but you don't have to. This is merely a representation of the openness of the place and people and allowing you to be who you want to be and do what you want to do. 
A very interesting and unique place. Popular for stag dos and the like over the years, there have been many places that have been touted the 'new Amsterdam', but it doesn't work like that. Prague, for example, is amazing but a completely different set up and it can thrive as it is. Amsterdam is the OG in a lot of ways and that's never going away. 
The structure of the city with the canals and whatnot make for an interesting look and feel, English is as prominent as Dutch so you don't have to worry there, easily walkable with good public transport (and did I mention bikes)
Hive Vibes
This section I'm just going to throw in a few bits and pieces that I've seen or pictures that haven't fitted into the other articles. No structure, just a melee of tidbits…
--> This is a GIF our now (in)famous Beet Boys and associates, the moment when they won the Pinmapple treasure hunt. Which, by the way, I had no idea about until after, but I don't think I would have been challenging for the booty.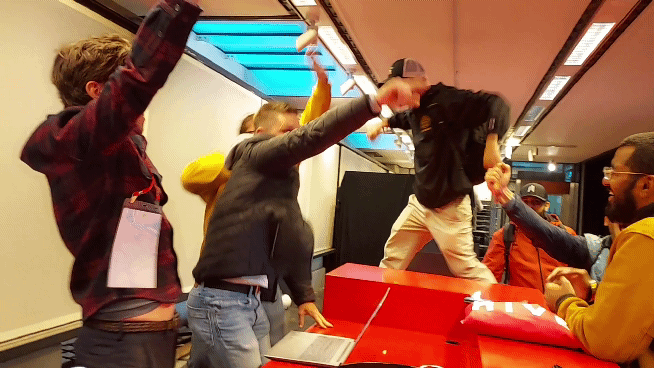 --> The other day I saw this video from a post from @livinguktaiwan. That also includes the code cracking above but also, more poignantly, a car 'singing' a Ukrainian song to zirochka along with some animation that didn't make it into her OCD presentation. 
--> Let's not forget our ol' mate @steevc. He got up and did an impromptu short gig on conference day 2 in between the morning talks. That should have been in the corresponding article from myself but somehow slipped through the net. Here he is banging out a couple of classics making the most of the church's acoustics!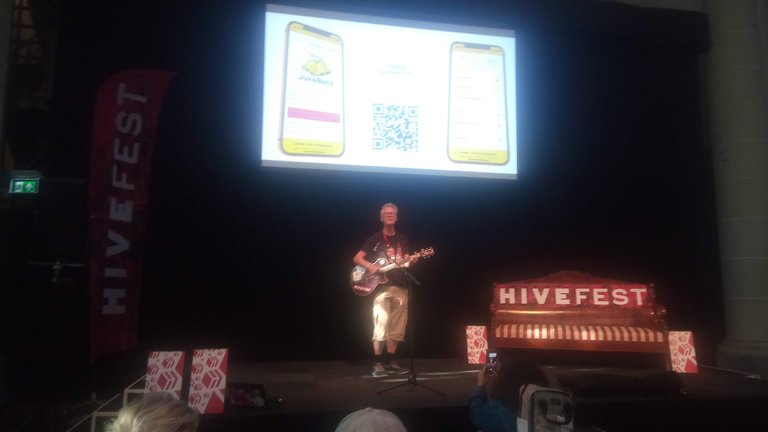 And a few other pics…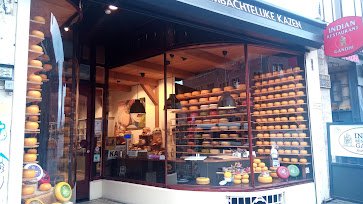 Cheesy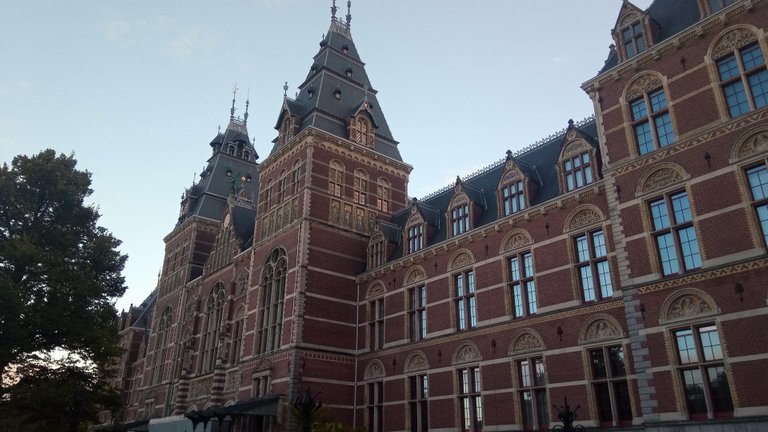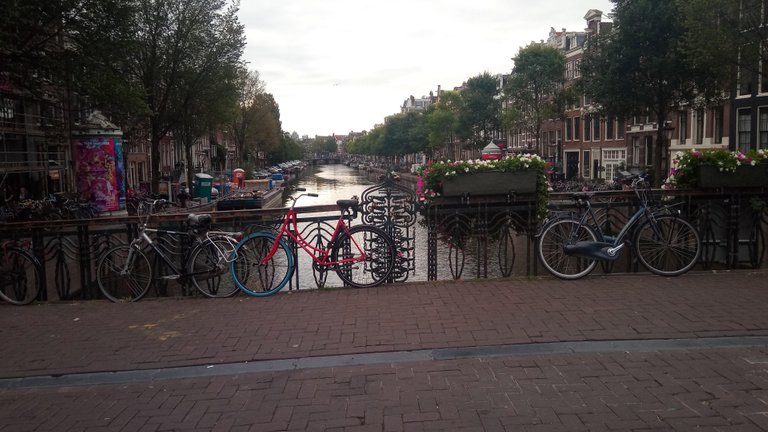 A canal. Not to be confused with another canal. Or the next.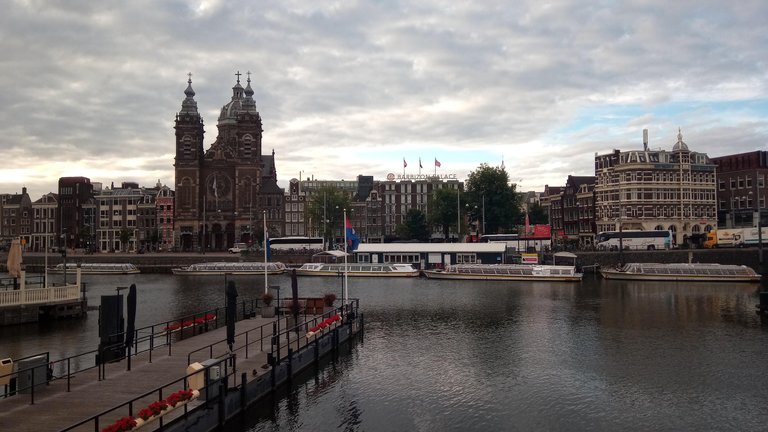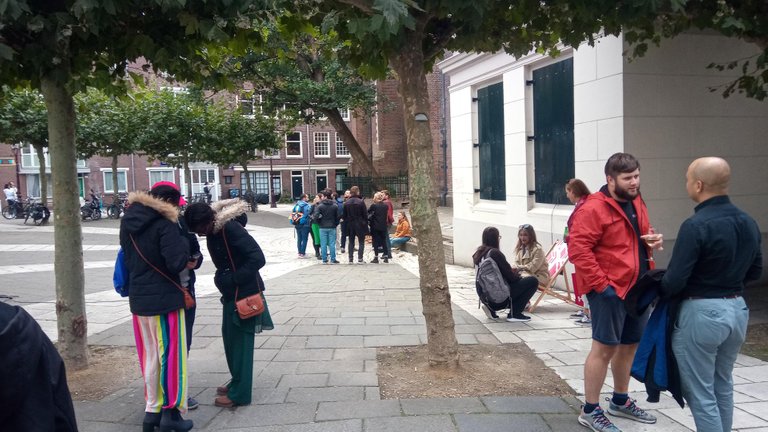 3 from outside the venue on conference day 2…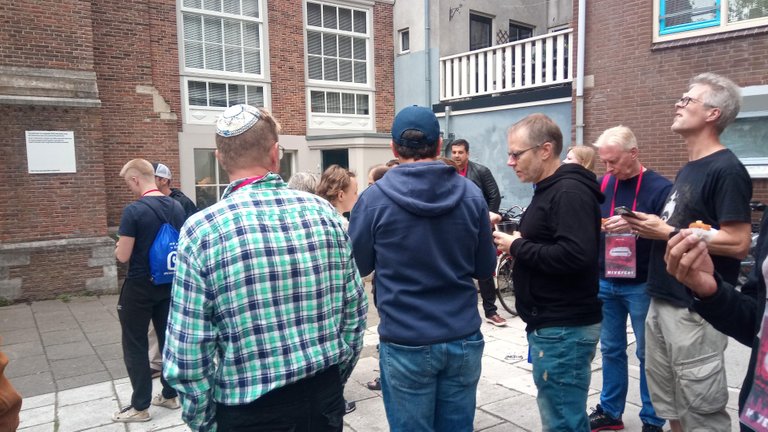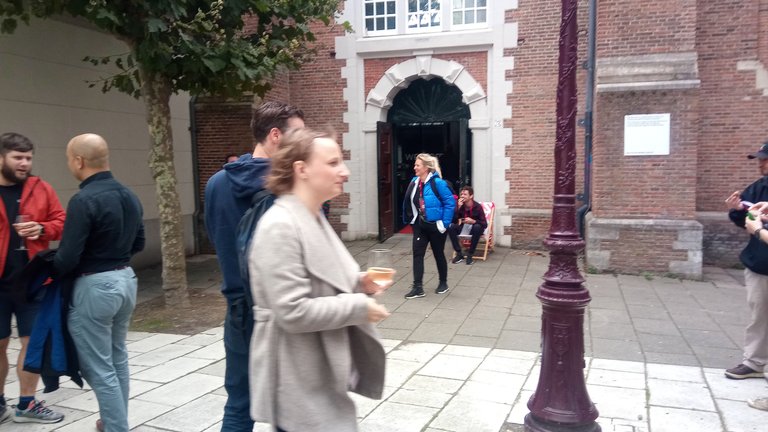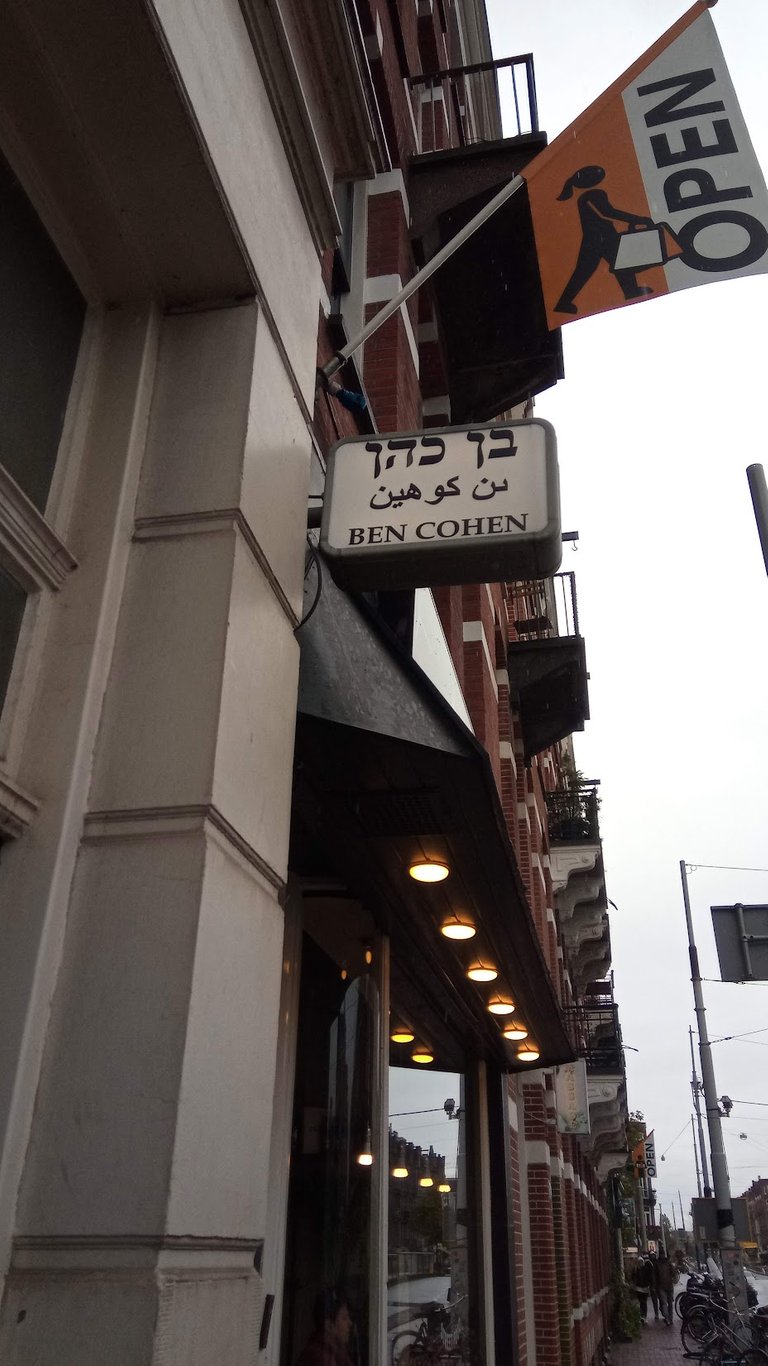 Ben Cohen. Didn't he used to play winger for the England rugby team? Perhaps he's got his own place in the 'dam ;)
General Observations
--> At SteemFest 2, one of the main questions after meeting someone was: what do you blog about? As in, that was all there was really. I never got asked that this time. Reason being there's more going on and if anything was asked it was more like, what do you do on the blockchain? (more general). Or more commonly it didn't come up at all. We all just chatted as people and conversations about our activities may or may not have sprung from that. 
--> Whilst we're at it, no-one talked about the price of HIVE. And unless you're literally buying or selling at the time, it's largely irrelevant. Why would it be an issue or why would it come up. The price is doing ok by the way, everything's down… and I think that HIVE is strongly placed for when the bull returns. There's too much going on for the value not to reflect in the token price at some point. 
--> I'm now reading things in people's voices or imagining them physically saying it. I was just reading posts from people like blocktrades and brianoflondon for example, and I was actually 'hearing' them. Previously you just see the username and no voice (or your own), so I thought that's quite funny and a reason you should try and meet people where you can.
Wrapping up This Whole Shebang 
I'm not going to launch into a full sum up as I covered a bit of that sort of ground in part 1. Suffice to say that HiveFest has delivered once again and Amsterdam (for this year in particular) was a great place for this all to happen and get our in-person meetups moving again. 
It was a smaller affair, yes, but that doesn't make it better or worse. In some ways big can be best, but with less people it's more intimate and you can get to meet more people or go deeper. Also with only one set of talks, there are no decisions to make as to what you see, you either watch that presentation or you don't. 
This was always going to be the case following the past couple of years (in the world sense) and just the fact it went ahead and we still got good numbers is to be applauded. Kudos to Roeland and the crew. This was one of the reasons I tried to be there, as it's important to show our support and play an active role in lifting, not just Hive, but all things related to this technology and helping build the new. 
But, but I'm an introvert… 
Being an introvert is no reason not to attend this or any other social event, in fact quite the opposite. Yes, it takes more energy than for those extroverts but you just have to be aware of your energy levels and how you handle yourself which may or may not be different to others. 
And if you're shy or wary then all I can say is don't be. What's the worst that can happen? No-one will growl at you and most are very friendly. Some knowledgeable people are there and some will know far more than you in some areas. Don't be intimidated and be proud of who you are and what you bring to the table. There's no place for ego at these things and anyone making the effort to attend is likely to be a certain type of (positive) person. 
We have an opportunity to make a real difference and make an impact. Some of that is quite clear, some not so much and may become clearer over the coming years. Either way, we'll be there, in amongst it and contributing in our own unique ways. 
I used to work as a coordinator on an English language immersion program in Spain, and even though there was a specific purpose to the programs (ie. improve Spaniards conversational English) that was almost secondary to what was really going on. One sentence I used to sum it up was:
An opportunity to inspire and to be inspired. 
And this is the case here. Yes, we are gathered around Hive, that's what bonds us in this moment. But the true value is in the inspiration we give and receive whilst going about these jollies. 
And that's where I'll leave it…
Until next time!
Adam
@adambarratt
Related:
- What is HiveFest (+ Hive)?
- Part 1: Going Dutch
- Part 2: Arrival in Amsterdam
- Part 3: Bring on the Beers
- Part 4: Beets, Boats & Boules
- Part 5: Church, Chats & Cheers
- Lisbon 2017
Images my own or credited. Featured image source.
More from me at AdamBarratt.com and FortressFree.com!
---
View this post on TravelFeed for the best experience.